Date: 12 May 2021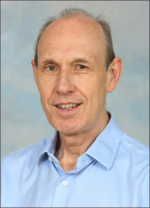 On the Today programme (48:28 and 1:34:22, 2:05:55, 2:20:30) on BBC Radio 4 this morning, we heard about the experiences of an adoptive couple whose two sons had left the family as teenagers as they re-established relationships with their birth family through social media contact and who became their 'preferred choice'.
The issues about 'contact' (communication and interaction between adopted children and their birth families) in adoption raised by the programme this morning, and through the current inquiry by the All-Parliamentary Group on Adoption and Permanence, are not new. 
While adoption creates a new family for a child, their history and heritage cannot and should not be ignored or denied.  They have a right to know about being adopted and the circumstances that led to them being placed for adoption. And while relationships with birth relatives can be fundamental for adopted children and young people, some of these relationships can also create significant risks for them.
More recently, the existence and prevalence of social media has a significantly impacted on how contact happens between adoptive children and their birth families, and the ability for that to be controlled, supervised and supported. 
This key issue needs to be addressed urgently building on what we already know from models of best practice. Children and young people who have been adopted need ongoing support to manage their relationships with birth families from experienced and well-resourced practitioners. There are often highly emotional and challenging sets of issues to be openly explored with the child or young person, the adoptive parents and other significant people. And this will usually involve the birth parents and birth family as well.  
There are no straightforward answers to these complex issues. There needs to be open recognition of the significance of these issues, full and open discussion, and testing of models of best practice.  Adopted children and their families deserve no less.

Dr John Simmonds, Director of Policy, Research & Development, CoramBAAF