Supporting agencies and professionals who work with children and young people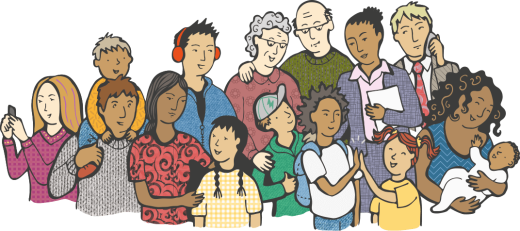 Join CoramBAAF
Become a CoramBAAF member and join the hundreds of agencies and thousands of individuals working to secure the best outcomes for looked-after children, and get access to the exclusive Members' Area of the site.
Find out more
Members' Area
Log in to read the Adoption & Fostering journal, download a selection of free books, guides and Practice Notes, find out how to access practice advice from our consultants, watch recordings of our learning events, and much more. Remember - when an agency joins, all staff can access these benefits
Log in to Members' Area


Editor's Exclusive

Every month we release a free chapter from one of our bestselling publications. For December, we are sharing the third chapter from our 'Dogs and pets in fostering and adoption' Good Practice Guide. Read our chapter on 'Advantages and disadvantages of keeping dogs and pets'.

Download now



Episode 6: October introduction with Jennifer Simpson & Cath Larkins

Dennis Golm is joined by two of the guest editor's for the introduction of the October special collection of the 'Adoption & Fostering journal, Volume 47 (Issue 3, October 2023). They discuss their editorial, 'The changing digital landscape for looked after children', and the articles from this special edition.

Listen here



Improving our core forms: an overview of recent updates

Our Policy, Practice and Development team share their progress in updating our core forms, including Form F, CPR Form, Form C and Child health forms.

Read our update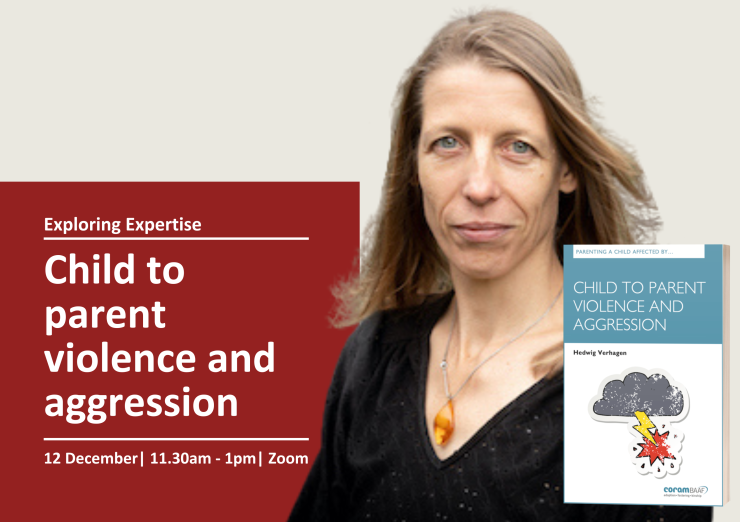 Exploring Expertise: Child to parent violence and aggression
12 December | 11.30am - 1pm | Zoom
Hedwig Verhagen, will be discussing some of findings from her latest book - Parenting Matters: Parenting a child affected by child to parent violence and aggression. We will be discussing CPVA in an adoption context, the strategies for helping children and their families affected by CPVA and an overview of best practice guidance for social workers.
Free for members
Chairing fostering and adoption panels
17 January | 10am - 4pm | Zoom
This open course will explore general planning for and facilitation of panels and complex meetings in the children's sector. It will explore time management and group facilitation whilst holding the child at the centre of thinking, recommendations and decision making.
Book here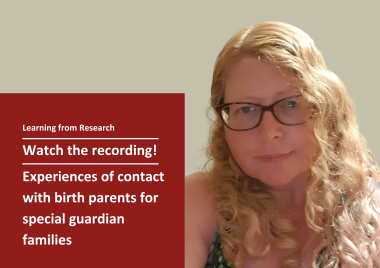 Watch our latest recording
Experiences of contact with birth parents for special guardian families
Watch here
Stay informed
Sign up to receive our regular e-newsletters and e-bulletins and keep up to date with the latest CoramBAAF news, publications, training events and conferences, job vacancies and more.
SIGN UP