Our kinship care consultants develop a range of practice notes, briefings and other resources to support our members in special guardianship, private fostering, family and friends foster care and other care plans involving family members and friends. They also support the exchange of ideas and good practice at our special interest groups.
 
Response: Kinship's Out of the Shadows report
CoramBAAF supports the recommendations made today by Kinship, in their welcome Out of the Shadows report.
Read more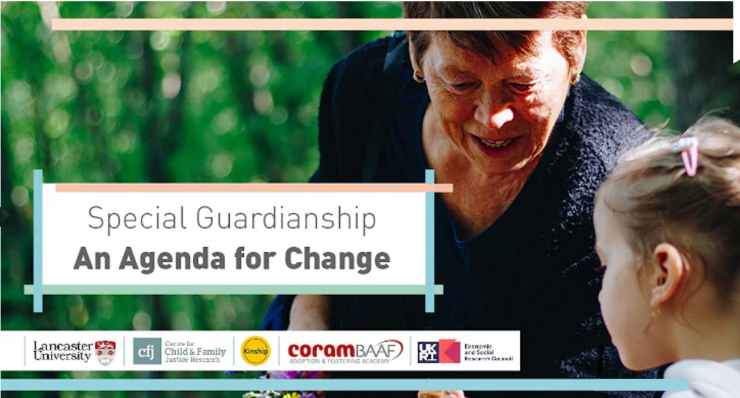 Special Guardianship: an agenda for change
Special guardianship is now the main and fastest-growing route for children out of the care system. But policy and practice have not yet caught up with this transformation.
Find out more
Get involved
Our multidisciplinary groups and provide a platform to our members so we can advocate on their behalf to Government, and ensure that their voices are heard in the development of legislation, policy and practice.
Special Guardianship group
Discuss developing areas of policy and share views at our Special Guardianship interest group.


Find out more
Private Fostering Group
Share developing policy, good practice and practice dilemmas in Private Fostering arrangements.
Find out more