Trends in special guardianship orders granted
Tracking trends in the use of special guardianship through national and local data is very important. It provides a barometer of practice by children's services and the courts and can help inform policy. The Department of Education publishes an annual data set on the care system and this is supplemented by updates on specific issues from the Adoption and Special Guardianship Leadership Board.
The most recent data from the Department of Education sets out the fall in the number of children leaving care through Adoption Orders and the rise in the number of children leaving care through a Special Guardianship Order.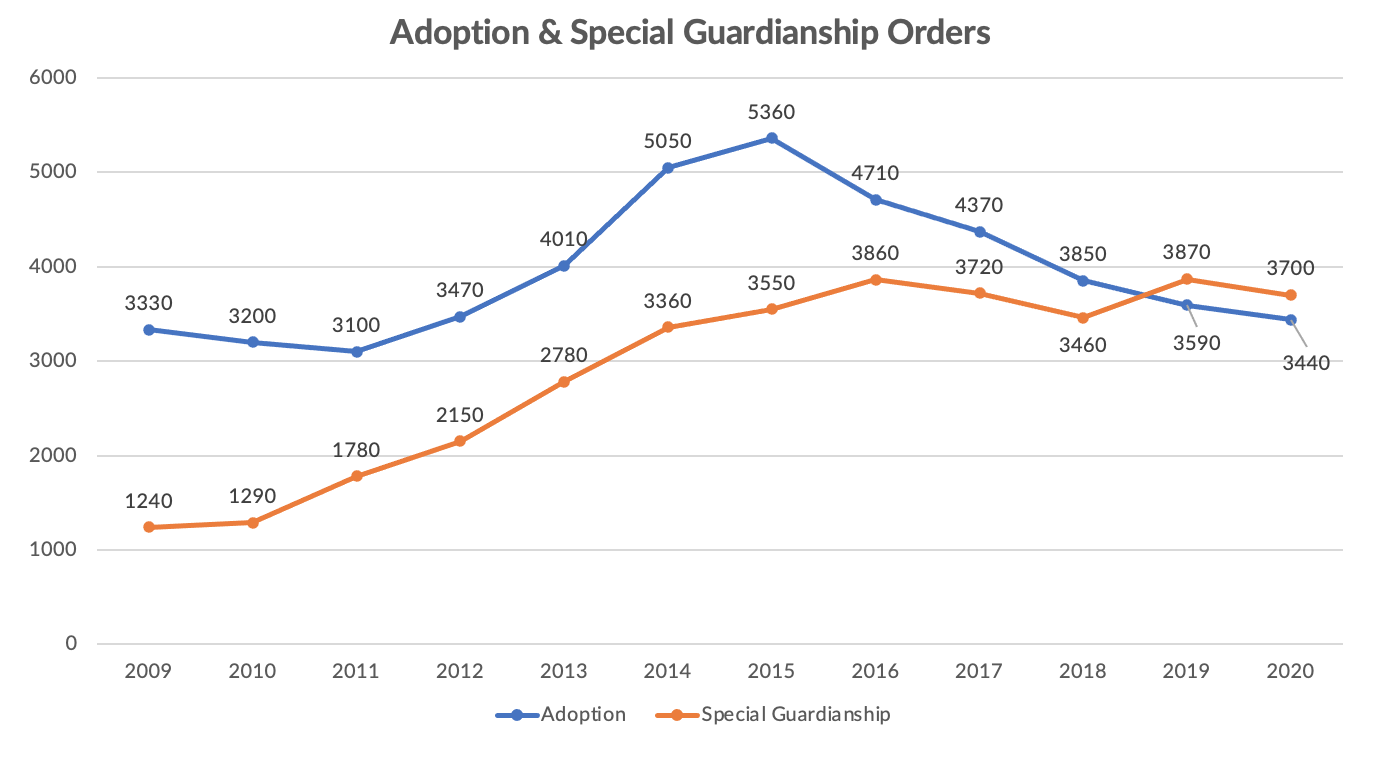 Cafcass data has been used by researchers at Lancaster University to compare the numbers and proportion of special guardianship orders with other types of legal order made following care proceedings between 2010/11 and 2016/17. This is a one-off national survey. Cafcass does not produce annual data on special guardianship orders made as an outcome of care proceedings.
Cafcass sources used by Lancaster University show that the number and proportion of special guardianship orders rose steadily from 2010/2011 and 2016/17 rose whilst the proportion of placement orders fell has overtaken adoption as the more frequent permanency option for looked after children unable to remain with their birth parents.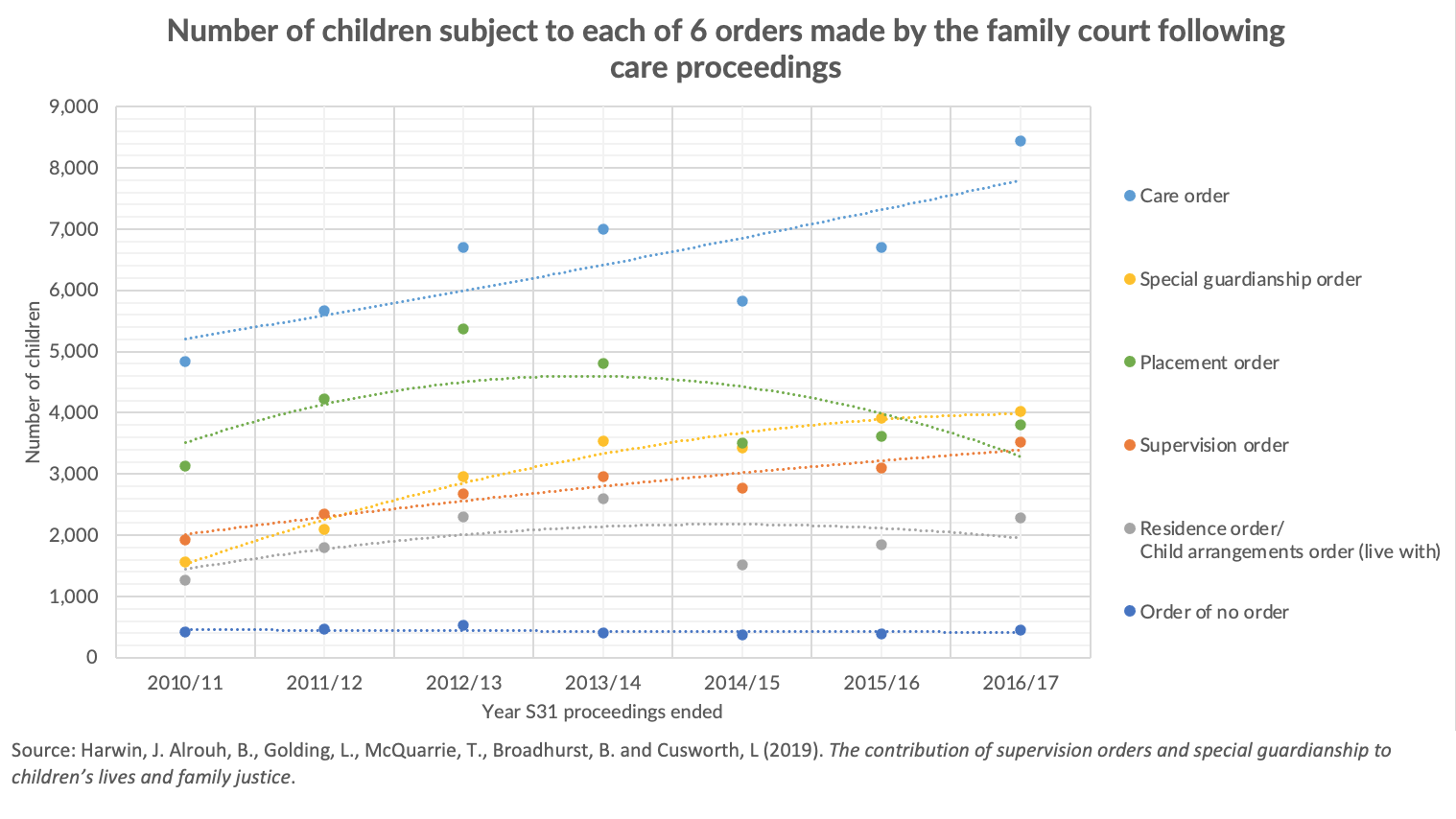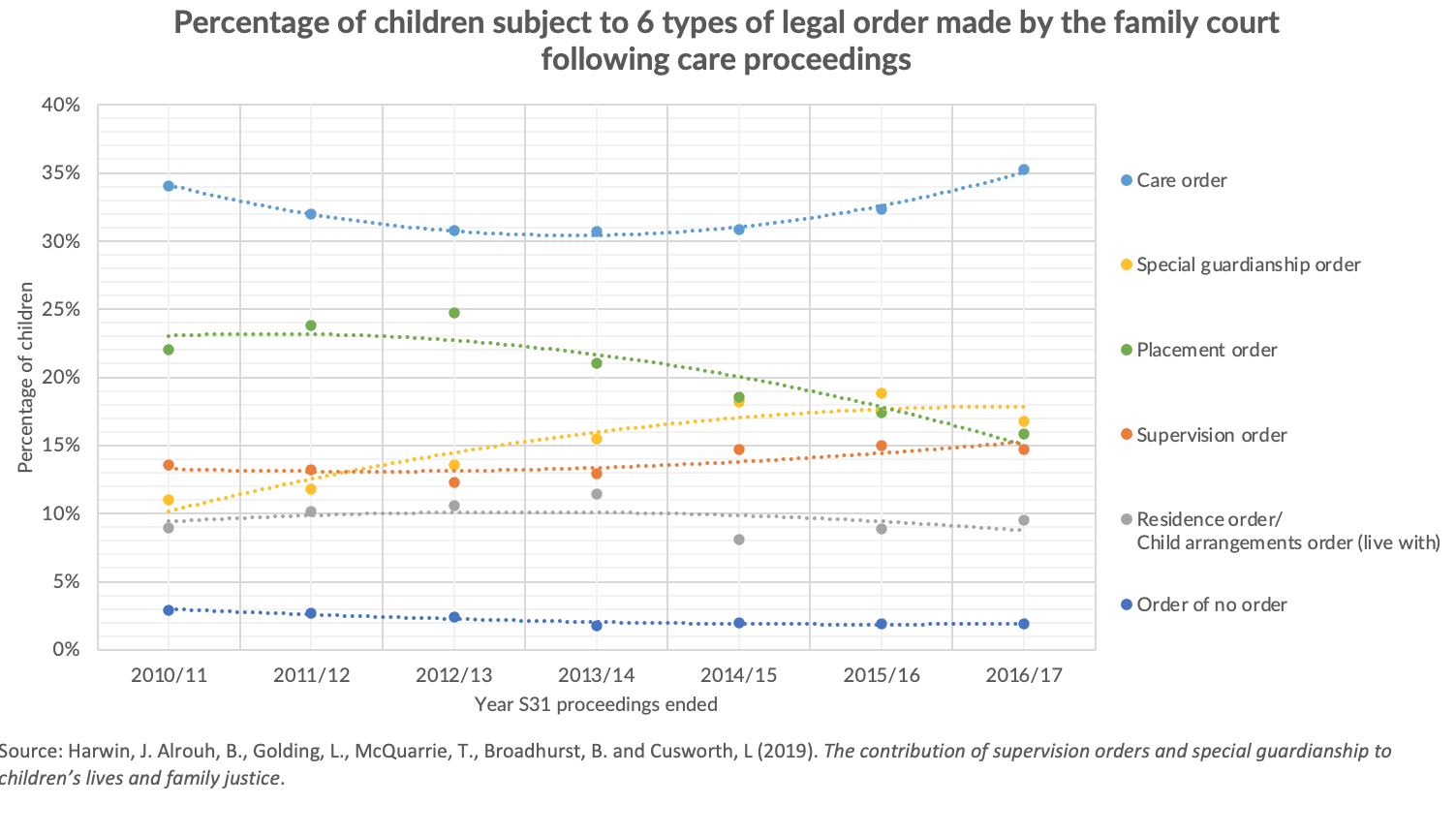 Who are the special guardians?
The DfE collects annual data on children who cease to be looked after through a special guardianship order. For the year ending 31st March 2020:
89% of Special Guardianship Orders were made to relatives or friends (kinship carers)
9% were made to the child's former foster carers.
No government statistics are available to provide a more detailed profile of special guardians including by type of relative, their ethnicity and age. This is a significant gap in our information.