Anti-racist statement
As an organisation working to improve the lives and outcomes of children in care and care experienced children, we know that racism exists, how toxic it is and that we are all affected.
Read more
What is the Black Care Experience Charter?
Ellen Broomé explains how CoramBAAF has signed up to the Black Care Experience Charter.
Read more
The odd one out: the experience of a black student social worker
In a reflective piece about her experience in training as a student social worker, Louise shares some of the microaggressions and barriers she faced as a black woman, and how this affected her.
Read more
Five ways to promote anti-racist practice
Our Fostering Consultant, Emma Fincham give us ways in which we can introduce anti-racist practices and better support black children in care.
Read more
---
What does Black History Month mean to Jacqui Lawrence?
Jacqui Lawrence, our Associate Trainer and Acting Service Leader, shares what Black History Month means to her. She talks about the racism she has experienced in the workplace, her personal support system, and how her commitment to the children, families, and colleagues that she works with has helped her to push through the adversity she has faced.
 
---
Adoption & Fostering Journal
Journal articles on racial identity
Read our journal articles from previous issues that delve into topics surrounding racial identity.
Read more
Adoption & Fostering articles | Race
We have hand-picked some of our Adoption & Fostering journal articles that focus on race and ethnicity. These articles are from various points in time but we believe that the content still remains relevant to current issues.
Find out more
---
Lunch and Learn
On behalf of RAA leaders, we are delivering a series of webinars in relation to diversity and adoption. These short webinars explore promising practice in adoption work in relation to issues of diversity. Please note that the webinars include discussions of topics and experiences that may be triggering or upsetting.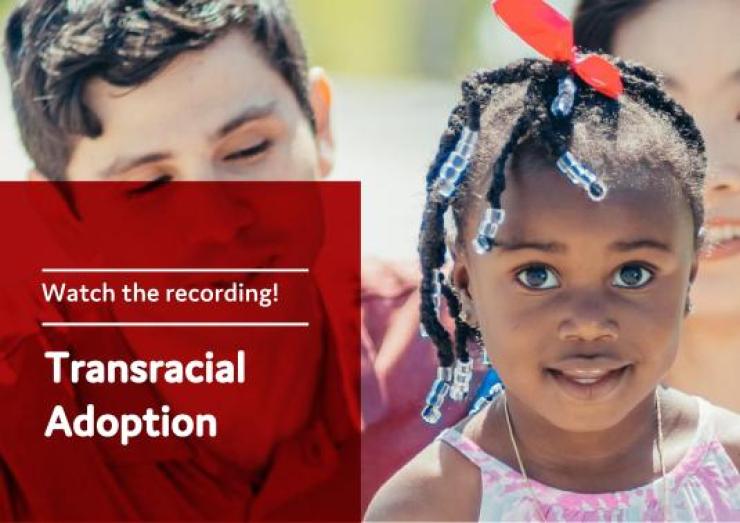 Transracial Adoption
The webinar explored different approaches that give adopters the right tools to support a child in relation to the their identity.
Watch again
Family finding and adoption assessment
Yoni Ejo returns in part two of our six-part series on diversity and inclusion to deliver a presentation on family finding and adoption assessment.


Watch again
---
EDI Exploring Expertise
Did you miss our webinar or just want to watch it again? Sign into your account to watch the recording of our EDI Exploring Expertise series.
Books about racial identity
Here are some of our bestselling books that explore the topic of racial identity in the context of cared for children.
Read more
Our recommendations
Our staff have come together to collate a list of publications, podcasts, articles and resources that we have found useful in articulating the Black experience. Whether you are part of the Black community or want to be a better ally, take a look at our recommendations that will help you personally and professionally.
Find out more
Ethnicity statistics
This page draws on statistics that are related to the ethnicity of children in care or who have come into contact with the care system. It also looks at the workforce and the ethnicity of professionals dependent upon job roles.
Find out more