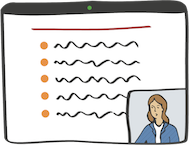 Live Webinar: "The future of care" Panel Discussion
This hybrid event will be live streamed, attendees can watch online with opportunities to put your questions to the panel.
An exciting and lively discussion hosted by CoramBAAF to explore the issues that the sector faces as the Independent Review of Children's Social Care finalises its recommendations. We are bringing together key voices to debate how the care system operates now and what our panel and audience think it should look like in the future. 
This is an important time to have this discussion. This is the last chance to influence the Care Review. It is also an opportunity to bring together key partners to meet in person on the cusp of recommendations being made. 
PANEL SPEAKERS
Andy Elvin, Chief Executive, TACT
Alison Alexander, Former National Association of Young People In Care Representative & Former Director Social Services
David Akinsanya, Expert by Experience Panel of the Care Review
Kathy Evans, Chief Executive, Children England
Carolyne Willow, Founder Director, Article 39
The debate will be chaired by Carol Homden, Chief Executive, Coram Group.
CONTACT
Telephone 020 7520 7520
Email conferences@corambaaf.org.uk
BOOKING DETAILS
This is a free event, places are limited, so early booking is recommended.
Sorry, but this event has passed and tickets can no longer be purchased.