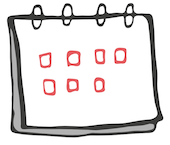 Objects and their stories
THEME
The objects around us are intertwined with our feelings and experiences. Exploring our relationship with objects can help us tell our stories and give us a greater understanding of other people and ourselves. This course will demonstrate how objects can evoke, release and relieve emotions, how objects can become a safe home for these feelings, and how a focus on objects can free the imagination and promote creative practices and relationships. 
Although the focus of the training is work with children and young people, the questions posed can be helpfully asked of anyone – young or adult, personal carer or professional worker. Those attending the course will be invited to share objects from their own lives. 
The Objects and Their Stories course has been developed from the innovative and pioneering work of Prof Mark Doel, building on successful pilots in Sheffield, London and New York and his original work on the Social Work in 40 Objects project. The training has been developed with support from Coram, and funding from the Hadley Trust and the Esmée Fairbairn Foundation.
WHO SHOULD ATTEND
The course is designed for foster carers and social workers to build on their initial training and is a natural progression and development of life story work. 
FACILITATORS 
Hedwig Verhagen, CoramBAAF Training Manager
Daniel Kearns, Social Worker and Development Lead for the Coram Innovation Incubator
DATES AND TIMES
The course will be delivered over six sessions via Zoom on the following dates and topics:
Thursday 13 January, 10.30am-12pm: How objects can be meaningful.
Thursday 3 February, 10.30am-12pm: Powerful and precious objects.
Thursday 24 February, 10.30am-12pm: Using objects to tell the world who you are. 
Thursday 17 March, 10.30am-12pm: Uncomfortable, puzzling or painful objects. 
Thursday 7 April, 10.30am-12pm: Using objects and collections of objects to make difficult situations easier. 
Thursday 28 April, 10.30am-12pm: Exploring life stories through objects.
For more information, download the flyer
FEES
The fee for all six sessions is £60 including VAT. This is a special introductory rate as the January cohort is part of the Coram pilot project. 
Places on this course are limited and early booking is recommended. It is anticipated that further courses will run later in 2022, and you may be offered a later date if the January cohort is fully booked. 
Sorry, but this is fully booked and tickets can no longer be purchased.