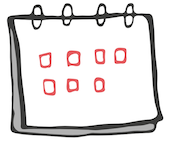 Unaccompanied asylum seeking children and young people
THEME
This open course will provide tools to improve practice in assessing and planning for separated and unaccompanied children and young people and concentrates on developing practice around the statutory assessment and planning processes, including core assessment, needs assessment, pathway planning and care planning for looked after children and young people.
On open courses we can accommodate a maximum of four delegates from one organisation only. For a larger group booking, please see the information on commissioned training.
WHO SHOULD ATTEND
This course is for foster carers, adopters, social workers and anyone working with children who have travelled to this country from abroad and who do not/ or who have not had a responsible appropriate adult caring for them.
LEARNING OUTCOMES
The course will cover:
the reasons and factors that contribute to children becoming unaccompanied and to migrate
clarify roles and responsibilities in the care and protection of unaccompanied migrant children (UMC)
an overview of relevant legal processes and their impact on children's wellbeing, including the asylum and child protection processes
child trafficking and modern slavery
the impact of trauma, separation and loss on UASC and tools to help to manage this trauma
TIME
Registration 9.45am*
Start  10.00am*  
Close  4.00pm* 
 *Times subject to change
FEES
Full or associate CoramBAAF member £105.00 + £21.00 VAT - Total £126.00
Individual CoramBAAF member £85.00 + £17.00 VAT - Total £102.00
Non-member £130.00 + £26.00 VAT - Total £156.00
Adopters/Fosters carers £85.00 + £17.00 VAT - Total £102.00
Student discount for all fees 20%
CONTACT
Telephone 020 7520 2043
Email events@corambaaf.org.uk
MEMBERSHIP DISCOUNT
Don't forget to log into your account before checkout to receive your membership discount on workshop bookings. Not a member of CoramBAAF? Read about the benefits of CoramBAAF membership for individuals and organisations.
Need help logging in? If you're having trouble logging in, please see this page for help.
Sorry, but this event has passed and tickets can no longer be purchased.