Adoption & Fostering is the only quarterly peer-reviewed journal dedicated to adoption and fostering issues. Over the years, it has gained an international reputation as one of the world's leading sources of knowledge for academics, practitioners and all those concerned with childcare practice and research.
Edited by Roger Bullock, Adoption & Fostering is published by SAGE on behalf of the CoramBAAF Adoption & Fostering Academy.
Access the journal
CoramBAAF members have free access to all issues of the journal dating back to 1977.
Find out about becoming a member
Non-members can subscribe to SAGE and access articles dating back to 1999.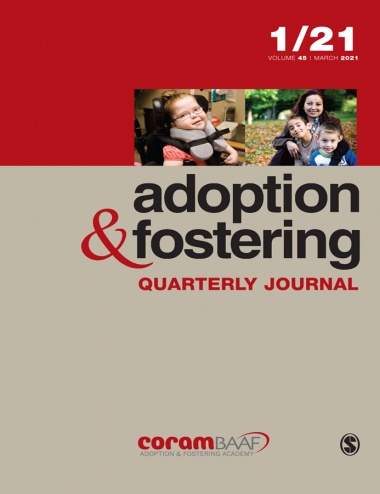 Somali perspectives on the shortage of Somali substitute carers
Camelia Choudhury's article in the latest journal (March, 45.1) has been distinguished for special attention by SAGE and made freely available to all readers until the end of September.

It explores the many reasons why Somali communities tend to be so reluctant to come forward as foster carers or adopters.
Read now