What sets apart our Trainer Consultants is their professional expertise. Backed by the unrivalled sector knowledge found across the whole CoramBAAF team, the training they deliver is underpinned by an understanding of not only the childcare legal framework but also the latest research, policy initiatives and developments in the field. Our team of Trainer Consultants and specialists have a proven track record of running effective workshops and group-based training courses which respond to and reflect the changing demands and priorities of the workforce.
Meet the team
Hedwig Verhagen - Training and Consultancy Manager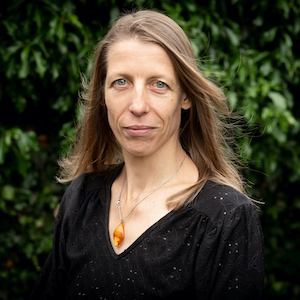 Hedwig is a therapeutic social worker who has worked in adoption and special guardianship support services in LA and VAA environments since qualifying as a social worker in 2010. She was part of the small team who set up a Centre of Excellence in Adoption Support partnership service in 2013, which later became the Centre for Adoption Support at Adoption Matters. Hedwig's therapeutic work is informed by Dyadic Developmental Psychotherapy (DDP), as well as body-based approaches. Her areas of special interest are Child to Parent Violence and Aggression and the experiences of adopted young people and adults. She is currently undertaking research into birth parents' experiences of trauma.
Pippa Bow - Adviser and Trainer Consultant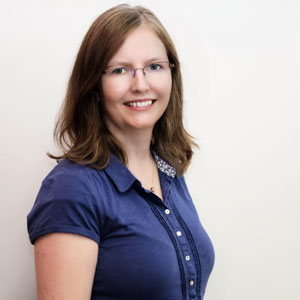 Pippa has extensive experience in the voluntary sector, in health, disability and carers' services. Since 2006 she has worked for national services in fostering and adoption as an advice professional and trainer, first with Fosterline, the advice line for foster carers, and then as lead adviser with First4Adoption. She joined CoramBAAF in 2017 as the dedicated adviser for the members' Advice Line. Her written work includes articles in Foster Care magazine, the published booklet 'Caring for a Young Person Aged 18+', and the 'Thinking of adoption...' series. Her areas of expertise include financial matters for foster carers, managing allegations, and foster carer/adopter assessment.
Elaine Dibben - Associate Trainer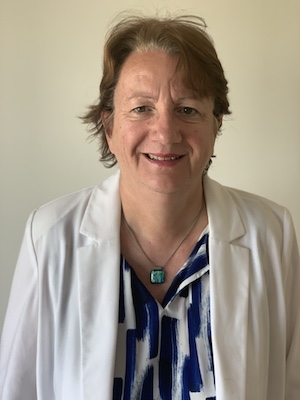 Elaine has worked in adoption and fostering for over 30 years having qualified as a social worker in 1988. Elaine has worked as a practitioner and a manager for Local Authorities and a Voluntary Adoption Agency. She joined BAAF in 2004 and set up and managed the Independent Review Mechanism for 5 years before moving across into a Consultant role in the Policy and Development Team for BAAF and now CoramBAAF. She currently chairs 2 Fostering panels and until recently an LA Adoption Panel. She has authored or co-authored a number of Good Practice guides for BAAF / CoramBAAF including Undertaking an Adoption Assessment, Completing a CPR, The Role of Fostering for Adoption in Early Permanence, Foster Carers Adopting and Parent and Child Fostering. She is responsible for designing and revising the core CoramBAAF templates for adoption reports. She has also undertaken case reviews with a focus on early permanence and chaired adoption disruption meetings.
Alison Davis - Associate Trainer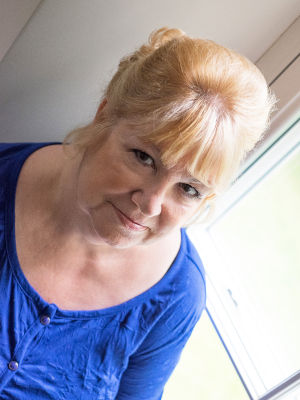 Alison Davis is CQSW qualified and a registered social worker who holds an M.A in Management. Alison has been a social worker for over 30 years, including operating as a senior manager in a Local Authority. She has substantial experience in the field of childcare social work, specialising in Fostering, Adoption and Safeguarding, including being the Agency Decision Maker. Alison also worked for many years as an Adoption counsellor. She currently chairs 3 Local Authority Fostering panels and has been a member of Adoption Panels. She also undertakes independent social work, chairing reviews, disruption meetings and safeguarding conferences, as well as doing complaint investigations. She is a mentor for Exeter University students who are considering careers in the field of social care. Alison is available to undertake training in the South West.
Andrew Maynard - Associate Trainer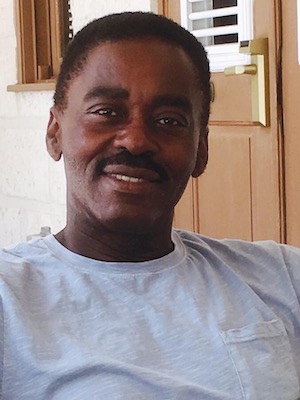 Andrew is a qualified social worker with many years practical experience. He has worked for many years as a principle lecturer at Anglia Ruskin university and London Metropolitan University, managing social work courses, the learning experience, the department and teaching modules across the curriculum. His area of specialism and expertise is predominantly in child care, but specialises in anti-racist, anti-discriminatory and anti-oppressive practice, providing training courses right across the range of subjects in this area. Additionally, he has had works published in this area and in ethics and values. 
Bridget Betts - Associate Trainer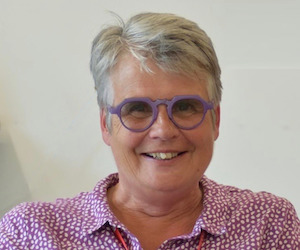 Bridget is an experienced trainer who has nearly forty years' experience in the field and a respected national profile and author of a number of publications and interactive resources for direct work with children. Bridget has a breadth of experience across the statutory, voluntary and private sectors both in fostering and adoption. She has particular skills in assessment, supporting children and their families who have adopted or fostered, preparing children for permanence, lifestory work and direct work with children. Bridget is currently an adoption manager of a VAA, rated outstanding by Ofsted. She has a good understanding of the changing landscape of public care and adoption in the 21st century and the opportunities, demands and dilemmas this has placed both on service providers and users. She also brings to this field her own experience an adopted person.
Carline Benoit - Associate Trainer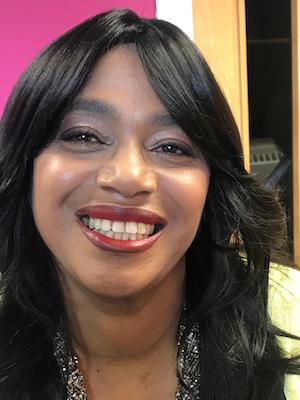 Carline is a social work practitioner with over 12 years of experience as a qualified social worker working across a variety of roles in both statutory and voluntary sector with adults and children's services.  Carline's expertise lies in Child Protection and Children in Care. She is passionate about the Leaning, Development and continued professional development of social workers and multi agency partners. Carline is a qualified  training facilitator and a trained critically reflective supervisor. Carline works as an independent consultant often used in preparation for or following Ofsted inspections.
Dr Carolyn Sampeys - Associate Trainer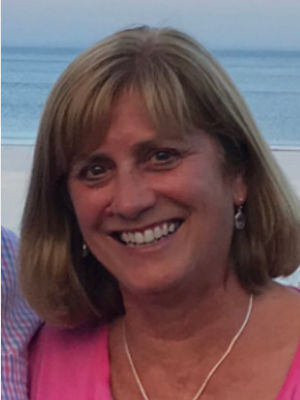 Dr Carolyn Sampeys is a Community Paediatrician and Designated Doctor for Safeguarding with the National Safeguarding Team, Public Health Wales NHS Trust. She has a professional leadership role across Wales for NHS staff working in Adoption and with Looked after children (LAC). She has 22 years' experience as Named Doctor for Adoption, Fostering and LAC in Cardiff and Vale University Health Board and as Medical Adviser in Adoption & Fostering to 2 local authorities and a Regional Adoption Collaborative in South Wales.  Carolyn was chair of the BAAF and CoramBAAF UK Health Group for 8 years and is co- editor of the BAAF publication: "Promoting the Health of Children in Public Care". She represents the NHS on the Wales National Adoption Service Advisory Group, the National Fostering Framework Steering Group and the Ministerial Advisory Group; Improving Outcomes for Children.
Fareena Shaheed - Associate Trainer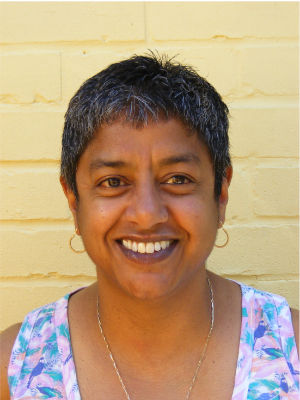 Fareena began her Social Work career in 1992 with a voluntary organisation supporting adults to live independently. Since qualifying in 1996 she has worked in the field of Children & Families, encompassing Local Authority practice and a long period in Cafcass. She became an Independent Practitioner in 2009. Fareena has always been a strong advocate for children's rights and the rights of disadvantaged groups in society. She has previously held the position of Vice-Chair of the management committee for SAHARA, a refuge for Asian women fleeing domestic abuse, and undertook the role of a trustee for Platform51, an organisation working with disadvantaged young women. Her areas of expertise include assessment, child protection, court work, care planning, quality assurance, practice development, Action Learning Set facilitation, training design and delivery. Fareena holds a BA (Hons) in Social Policy & Administration, an MSc in Social Work Studies, and a Professional Certificate in Management (Health & Social Care).
Jacqui Lawrence - Associate Trainer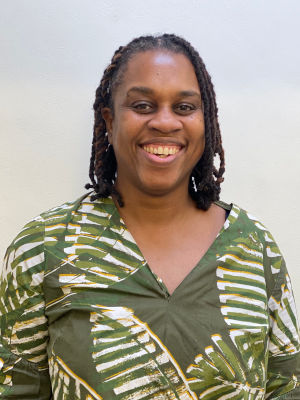 Jacqui has worked within social care sector for over 30 years and as Social Worker in the children and families sector for over 20 years. She currently works as an independent social worker and within the education setting as a senior leader and safeguarding lead, bridging the gap between education and social care, a role she is very passionate about. She has been a community school governor for over 12 years. Jacqui worked for BAAF and CoramBAAF as a Trainer & consultant for over 10 years specialising in fostering and has contributed to various CoramBAAF Forms, books and innovative projects. She is interested in managing team restructures and exploring diversity within social care. Jacqui sits on fostering panels including the IRM panel and is a member of the stakeholders panel for the What Works Centre for Children's Social Care and bridging the gap of research and evidenced based practice. She covers the Birmingham area, London, South and South East areas.
Joan Hunt - Associate Trainer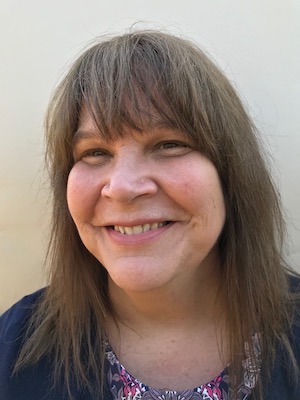 Joan has provided Training and consultancy for a range of Independent Agencies and Local Authorities and within this capacity facilitated training on a number of Child Care/ Fostering /Adoption focused subjects to Professionals, family members, Foster Carers and adoptive parents. These have covered a diverse range of subjects; Separation and Loss, Attachments, Secure Base; Therapeutic Re-parenting, Behaviour Management, Life Story,  Managing  food issues, Assessing Sibling Groups, Parenting Teens, Parenting Siblings, Direct Work with Children, Panel Training, Cultural Diversity, Internet Safety , Supervising Social Workers, Fostering Reviews, Disruption Training, Child Development, Caring for Children who have been Sexually Abused, Supporting children in Education, and Parent and Child Arrangements. Joan also undertaken consultancy work including Chairing Disruptions, Life Story Literature Review, and Parent 2 Parent Peer mentoring. 
Jo Woolf - Associate Trainer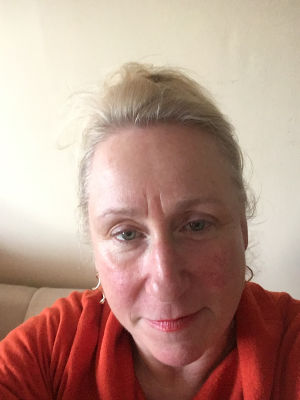 Jo has been working with children and families for over 25 years, in local authority and community nurseries, as a social worker, as a psychotherapist and as a trainer/ consultant. She delivers training around the country and internationally to staff in local authorities, voluntary organisations, governments and for foster carers and adopters. Training topics Jo delivers include: All aspects of safeguarding; attachment and secure base; trauma and addictions; children's rights; equality, diversity and identity and the needs of the child in care.
Laura Payne - Associate Trainer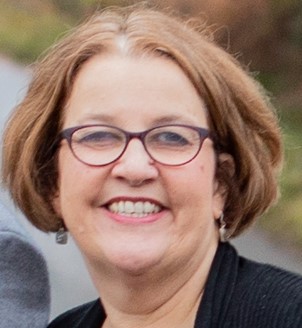 Laura Payne is a qualified Social Worker with over 25 years experience in Family Placement. Laura worked for Nottingham City Council from 1992 until 2012, as a Social Worker, as Panel Advisor and latterly as Principal Manager. Laura was Branch Manager at Coram Adoption East Midlands, known for its participation work, for 4 years before moving to Faith In Families in Nottingham where she is currently Head of Professional Services 3 days per week. In addition to developing or delivering training Laura can offer consultancy for complex cases or chair meetings where an independent person is needed. Laura is particularly interested in Adoption Support, the placement of siblings, contact and the development of evidence based assessment skills. She is available to work in the Midlands or within 2 hours of Nottingham or further away for more substantial pieces of work.
Laura Williams - Associate Trainer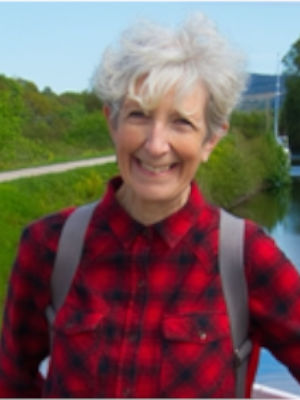 Laura Williams is a qualified registered social worker with forty years' experience as a practitioner and manager in the fields of family support, children's safeguarding, fostering and adoption. She has a Masters degree in Public Service Management and is a certified trainer (Level 3 PTTLLS - Preparing to Teach in the Lifelong Learning Sector). Over the past seven years she has trained groups of foster carers, adopters, social workers, managers and panels. She has a particular interest in Attachment and the Secure Base Model, Life Story Work, Safeguarding, Unconscious Bias and Parent & Child Fostering. Laura has contributed to a number of research projects, carried out independent investigations and case reviews, and has chaired disruption conferences. She has written practice guides on working with fathers, multi-agency working and child protection, working with child perpetrators of sexual abuse, and is currently writing a good practice guide for CoramBAAF on managing allegations against foster carers.
Mandeep Sahejpal - Associate Trainer
Mandeep works as an Independent Social Work consultant. She has extensive experience of working in Fostering, Adoption and Children and Families services. Her work experience includes working alongside foster carers and prospective adopters, from the pre-approval stage and through to assessment and post approval. She investigates complaints on behalf of local authorities and independent fostering agencies. Mandeep also has experience chairing fostering and adoption panel's, carrying out the role of agency decision maker. In addition, she chairs complex foster carer reviews and also supports agencies to prepare for inspections. Mandeep has also worked as a Quality Assurance and Safeguarding Manager for a fostering agency, which has involved developing and reviewing policies, procedures and practice guidance that underpins the work of the agency, and has supported agencies with the preparation of inspections She has delivered training, to social work students, staff, foster carers and adopters and is also a qualified practice educators supporting final year social work students in local authority placements.
Sally Stoker - Associate Trainer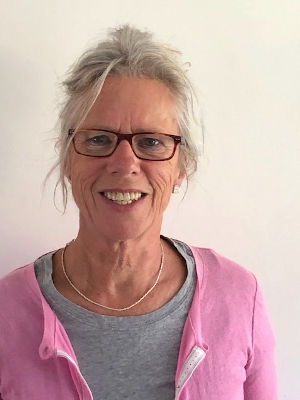 Sally Stoker has been a qualified social worker since 1982 and has over 32 years experience in a number of different roles within local authority children's services including children in care and safeguarding. She has specialised in adoption and fostering services for the last 18 years. As Head of Adoption and Fostering in Suffolk she had overall responsibility for the staffing establishment, 4 panels and all aspects of service delivery. This included unaccompanied asylum-seeking children, assessments of kinship carers and private fostering. Since 2016 she has been working independently developing regional adoption services, chairing disruption meetings, complaints and undertaking reviews of adoption panels and agency practice. She is an Independent Reviewing Officer for a fostering agency.
Sandra Russell - Associate Trainer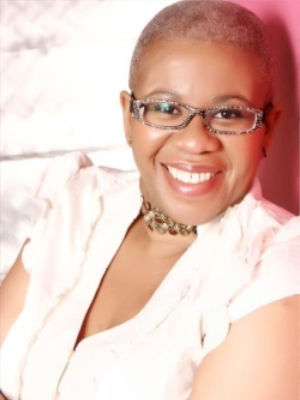 Sandra Russell has 30 years expertise in Fostering and Adoption as a social worker. She has been a Children's Guardian and Reporting Officer in care and adoption cases and is an adoptive parent. She is an experienced manager who enjoys the training and development of staff and teams with particular skills in team building, motivation, change management and working with diversity. Sandra has taught social work and practice teaching as well as Counselling and psychotherapy to MA level. She has also been a Practice Teaching Award assessor for the Open University. She also undertakes face to face therapeutic work with individuals, couples, families and groups in private practice.
Savita Desousa - Associate Trainer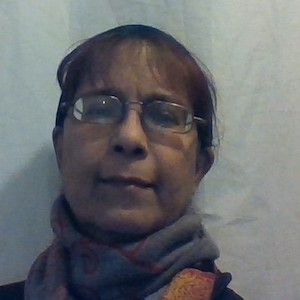 Savita is a social worker who has provided training to social workers, adopters, foster carers, panel members and other professionals. Her specific focus has been on the needs of Black, Asian and Mixed Ethnicity children. She has experience of working with disabled children who were unable to live with their birth families and those who needed short break care. Savita has worked on the recruitment, training and support for Black, Asian and Mixed Ethnicity adopters and foster carers. At CoramBAAF Savita had responsibility for Black, Asian and Mixed Ethnicity children and Private Fostering matters. Previously Savita worked for local authorities and the voluntary sector. She has worked as a Social worker, Staff Development Officer and Project Manage