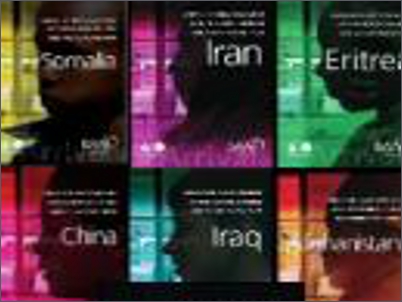 Caring for unaccompanied asylum seeking children and young people
£4.00
This series of introductory booklets aims to provide information for foster carers and residential care workers who are, or who will be, looking after unaccompanied asylum-seeking children and young people from certain countries. The booklets look in detail at the languages, religions, culture, food and family life that children and young people from these countries may be accustomed to, and how carers and workers can help to welcome them.
The booklets also aim to help carers and workers to start thinking about the effect that their experiences in their home countries and while travelling to the UK may have had on these children and young people. What are their needs likely to be? What issues will be important for them now? How can carers and workers help them cope with this profound change in their lives?
The series consists of a series of booklets focusing on specific countries that are common points of origin for unaccompanied asylum-seeking children and young people:
Afghanistan
China
Eritrea (unavailable)
Iran (unavailable)
Iraq
Somalia
Please note the Eritrea and Iran booklets are currently NOT available, and  not included in this offer. This offer just contains Afghanistan, China, Iraq and Somalia.
Who are the booklets for?
The booklets are designed for foster carers and residential care workers, and may also be of interest to social workers.
Author
Eileen Fursland is a professional freelance writer. She has written a number of books and feature stories for magazines.
Reviews
Caring for Unaccompanied Asylum-Seeking Children and Young People, Intro booklet and Country specific titles - We buy them for work with our UASC and trafficked children – we use them to support our own practice when we need a quick overview to assist our work with partner agencies and primarily we send to carers when a new placement is made. We find them very useful in giving a good basic view and in assisting in highlighting the issues to consider.
Nicola Crouch Team Manager, Essex Adoption Service