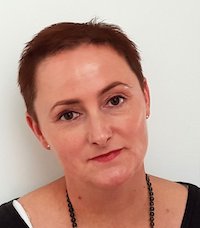 Kathryn Fenton is a Child and Adolescent Psychotherapist at the Tavistock and Portman NHS Foundation Trust and co-author of the latest edition in the CoramBAAF Parenting Matters series: Parenting a Child with Toileting Issues. She talks to us about how this subject has a particular relevance for children in care.
Toileting issues can affect all children not just children in care. How common is this problem in our society?
Toileting issues such as wetting and soiling are not uncommon during childhood. Statistics highlight that most children are dry in the day by the age of four. However becoming dry, especially at night is a developmental skill, and like other developmental milestones children will achieve it at different times.
This book obviously focuses on how it affects looked after children but are the themes relevant to all children who suffer toileting problems?
Yes they are relevant to all children and young people who might be experiencing toileting problems. The book explores a range of potential physical and emotional causes of the difficulties which can have a significant impact on children and young people as well as their families. For example transitions, separations and various life events such as starting school, moving house, the birth of a sibling, parental separation, exam stress and bereavement can be difficult for all children to manage. It is at times like these that some children or young people might experience toileting issues whatever their background.
This is acknowledged throughout the book, but whatever the circumstances, the issue will require patience and careful and sensitive management and understanding. Having said this, I thought that it was important not to underestimate the anxiety and distress that it can understandably evoke in parents and carers as well as making suggestions about where to access practical and psychological support and what to expect.
Why is it important for us to consider the subject with a particular focus on children in the care system? How does the approach to treating the problem differ?
Whilst acknowledging that this is an issue that affects all children, research has shown that toileting issues such as wetting and soiling are more prevalent in looked after children than in the general population. I wanted to focus on the issues as they relate to looked after and adopted children in order to support foster carers', adopters' and professionals' understanding about how these difficulties need to be considered not only in the context of children's current circumstances, but also how they might link to their early infancy, attachment relationships and quality of care giving prior to being placed in care or moving to their adoptive families.
The book highlights the importance of exploring potential physical causes of the difficulties and if/when this has been ruled out it considers the possible meaning of the behaviour. In my experience, supporting foster carers' and adopters' awareness of how children's behaviour could be a way of communicating distress linked to earlier traumatic experiences can help deepen their understanding about the child's emotional world and facilitate the work that needs to be done.
It's obviously a very sensitive subject to deal with. How parents/carers respond to a child with toileting problems must be crucial.
It is a highly sensitive issue and one which carers and parents sometimes feel uncomfortable talking about. The way in which they approach the issue with their children is extremely important and will vary according to the child's age and level of understanding. There may be a temptation to ask a child or young person why they are wetting or soiling which will often prove fruitless because they may have no idea themselves about why they are doing it, nor feel in control of the situation. Putting pressure on a child or young person to give an explanation about why they may be wetting or soiling is likely to increase their anxiety and potentially exacerbate the problem.
Some children will respond well to gentle encouragement and the implementation of simple routines or reward charts, others may feel threatened by signs of interest and genuine offers of support. It is important for carers and adoptive parents to involve the child or young person in a way that helps them to feel safe and understood rather than blamed. This is likely to be more difficult to achieve with looked after or adopted children, who by virtue of their past experiences may not respond to the most sensitive and encouraging of parental efforts.