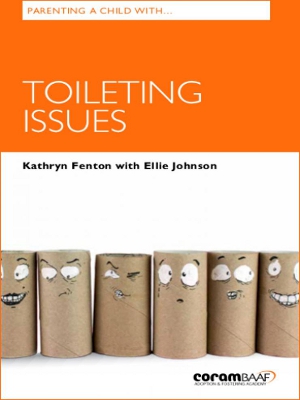 Parenting Matters: Parenting a child with toileting issues
£10.95
Toileting issues in children and young people who are past the age of toilet training are a particularly sensitive, taboo subject. However, they are not uncommon, particularly in fostered and adopted children, where they are the most commonly reported physical problem. For this group, the physical explanations that can often solve the issue in the general population frequently do not address the deep-seated reasons or possible solutions to this distressing condition. Children and families can be left distressed and exhausted, while underlying emotional or psychological issues are missed. 
This new title in the Parenting Matters series provides authoritative, clinical guidance for carers and adopters on why this issue can occur and what can be done about it. In straightforward language, it explains how children's difficult early experiences can affect their behaviour, the various physical, emotional and psychological causes, how to engage with social work and health professionals to explore this difficulty, and what solutions may be offered. In the second half of the book, a range of case studies describe what it is like to parent an affected child, how families have managed the situation, and how solutions were found for the children's problems. 
This book is part of CoramBAAF's Parenting Matters series which explores many of the health conditions commonly diagnosed in looked after children.
See more titles in this series.
Who is this book for?
A useful book for adopters, those thinking about adopting, foster carers, social work practitioners and all those involved in the care of looked after children. The combination of expert information and case study experience will help readers gain knowledge and understanding and make informed decisions.
What you will find in this book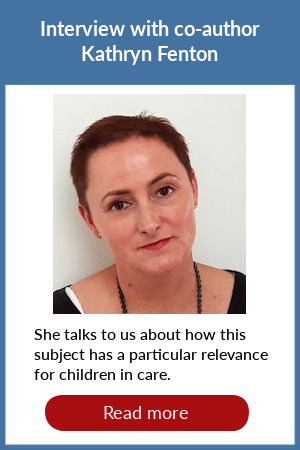 The first half of the book examines the often complex underlying reasons for toileting issues in fostered and adopted children, and how these may be connected to earlier experiences of abuse, neglect, loss and separation. It also considers how best to diagnose, manage and treat this distressing issue. In the second half, a collection of case studies explore the problems that families and affected children have had, and the ways in which they have worked together with professionals to manage and/or solve the children's difficulties. 
The authors
Kathryn Fenton is a Child and Adolescent Psychotherapist at the Tavistock and Portman NHS Foundation Trust. Trained as a social worker, she was a member of the Tavistock Fostering, Adoption and Kinship Care Team and worked for many years as an expert witness in the family courts.
Ellie Johnson joined the team at CoramBAAF in 2017 as the Health Consultant. For 14 years previously, she was a LAC (looked after children) nurse based in a multi-disciplinary team, and worked with many adopted and fostered children and young people.