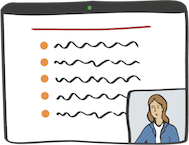 Lunch & Learn | Embracing diversity: supporting trans, non-binary, and gender diverse adopters
WATCH THE RECORDING
We are delivering a series of webinars in relation to diversity and adoption on behalf of RAA Leaders. These short webinars explore promising practice in adoption work in relation to issues of diversity. We will be hearing from practitioners and experts who will be able to inform and educate us about practicing in an anti-discriminatory way that embraces the diversity of children and adopters. The webinars are intended to be short and accessible so that practitioners can engage with them in working hours and take key learning from them. 
The National Adoption Strategy (2021) set out an ambition to increase the number of people registering their interest in adoption, to target recruitment around the needs of those children waiting longest, improve the quality and responsiveness of adoption services and support the adoption workforce so they are supporting adoptive families in the best possible way and achieving better outcomes for those children. In developing the National Adoption Strategy, a number of working groups focusing on key aspects of the national strategy have been set up, including a group focussed on increasing the diversity and numbers of adopters. These webinars will explore key themes that are being developed as part of that work.
For social workers, reflection on these sessions may contribute to your continuing professional development (CPD). Please note that the following videos include discussions of topics and experiences that may be triggering or upsetting.
THEME
As LGBTQ+ people are an ever-increasing proportion of adopters, it's crucial that adoption agencies and professionals adapt to the diverse needs and identities of prospective adoptive parents. New Family Social is the UK's peer support charity for LGBTQ+ adopters, foster carers, and special guardians. Our presentation will shed light on the unique challenges and opportunities that trans, non-binary and gender diverse people experience within the adoption process. This presentation will equip adoption professionals with the knowledge and tools necessary to create an inclusive and supportive environment.
LEARNING OUTCOMES
Recruiting trans, non-binary and gender diverse applicants.
Fostering Supportive Environments.
Addressing Challenges.
Case Studies and Success Stories.
Questions and Answers
By the end of this presentation, attendees will be better equipped to support and celebrate the unique strengths of trans, non-binary and gender diverse adopters. We believe that embracing diversity is not only an ethical imperative but also an enriching opportunity that benefits waiting children. Join us in this important conversation and help make adoption a more inclusive and equitable experience for all.
PRESENTERS

Riley Coles is the Services Manager for New Family Social, providing support services for LGBTQ+ adopters, foster and kinship carers across Wales, England, Scotland and Northern Ireland. Riley has over 15 years' experience in the third sector, with a focus on diversity and inclusion. They are also a trans non-binary adopter with a 13-year-old son.
WHO SHOULD ATTEND
The session is aimed at, social workers, managers, panel members and advisors, researchers, other professionals, as well as special guardians and adopters. It is also relevant to those involved or interested in the diverse needs and identities of prospective adoptive parents.
For social workers, reflection on this session may contribute to your continuing professional development (CPD).
Members can watch recordings of previous Learning from Research Webinars here.
Sorry, but this event has passed and tickets can no longer be purchased.