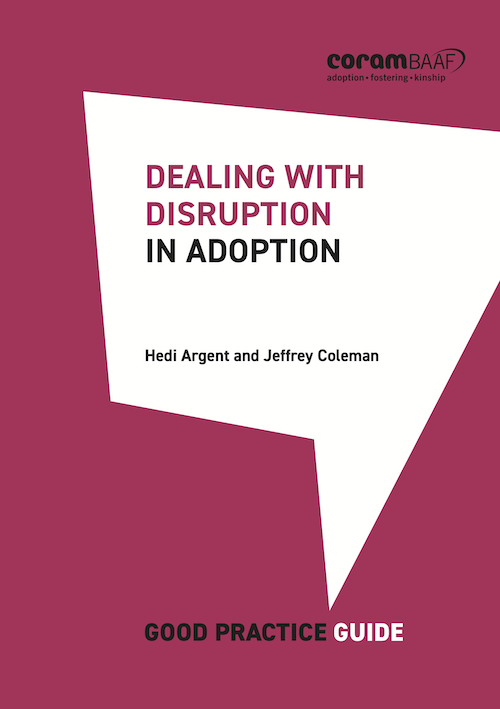 Dealing with disruption
£20.95
Which factors lead to disruption in adoption? When does a cry for help become a plea for closure? How can we prepare for disruption and manage this painful transition for children and families? And finally, how can we learn from adoption disruptions and move on to make better plans for children?
While adoption outcomes for children placed young are very good, and for later placed children still very much "worth the risk", it is not possible to get the match of child and new family right every time; inevitably some adoptions will disrupt. But disruptions do not happen overnight. There is usually a process leading to disruption, even if it happens at an early stage or during introductions to the adoptive family. If adopters and social workers together can devise an early warning system, a final crisis may be averted.
This new edition has been comprehensively updated with the latest research insights and practice initiatives.
Who is this book for?
The guide is ideal for all social workers, social work managers and other practitioners who are working in adoption or involved in making decisions about care planning or matching throughout the UK. With its easy to digest format and practical, authoritative advice, this guide is a vital companion and reference text before, during and after adoption disruptions.
What you will find in this book
This Good Practice Guide, valid UK-wide, explores various aspects of disruption in adoption, and is an important tool for those involved in making decisions about children and adoptive families.
This guide provides practitioners with:
an overview of what research tells us about disruption in adoption;
an insight into factors that have been identified as commonly leading to disruption;
advice on preparing for, managing and chairing disruption meetings, both in person and virtually;
a consideration of alternative models to the most common form of disruption meeting;
an exploration of the impact of disruption on all concerned;
best practice guidance on moving on and learning from adoption disruption.
Case studies are used throughout to illustrate the points made, and a set of useful appendices includes sample letters and checklists, and a sample disruption report.
Disruption will sadly happen in some adoptions – but the good practice detailed in this guide will help ensure it is well managed for all the children and adults concerned, and that practitioners are able to learn from the experience and improve practice in the future.
Authors
Hedi Argent is a retired adoption consultant who has chaired disruption meetings for the Post Adoption Centre and for CoramBAAF. She is an established author and editor. Her books cover a wide range of placement topics. She has written several guides and story books for young children.
Jeffrey Coleman was a social worker and manager for Kensington and Chelsea Council for the first half of his career, and then a regional director for BAAF (now CoramBAAF) Southern England from 1999 until 2015. He has wide social work interests and has contributed to publications on adoption, fostering and youth justice.
NOW AVAILABLE AS AN EBOOK!
This title is now available in digital-only format for immediate access. Purchases are held in your own personalised online library and accessed via your browser or through the app on your phone or tablet.
£20.95
Reviews
A comprehensive book, the layout is clear and the case examples pertinent. The text is both purposeful and sensitive.  There are many things I like about this book: The detailed information on preparing for, undertaking, and writing up a disruption meeting; the comprehensive chapter on the impact of disruption for all involved. The appendices also contain excellent information e.g. an example of a disruption report. This book is highly recommended.
Dr Cas O'Neill, Research Fellow, School of Social Work, University of Melbourne. Children Australia
Extremely informative, educational and an interesting insight into the disruption process
Adoption magazine