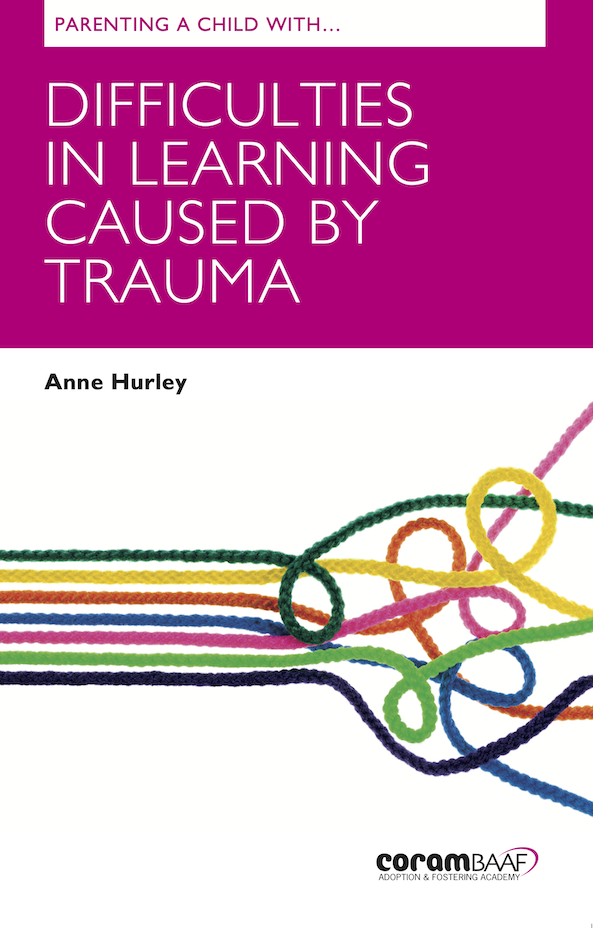 Parenting Matters: Parenting a child with difficulties in learning caused by trauma
£10.95
Children who are looked after or adopted may experience varieties of learning difficulties that are caused by the trauma and disruptive relationships that marked their early lives. These difficulties may exist not just in education, but also in social skills, in children's ability to relate and attach to others, and to absorb new information. For parents and carers of these children who are seeking to help them manage or overcome these difficulties, it is imperative that the past informs the present – to relate this early trauma to the child's difficulties now, and to use this knowledge to inform healing and development for the child. 
This new title in the Parenting Matters series provides authoritative, clinical guidance for carers and adopters on why these learning difficulties can occur and what can be done about them. In straightforward language, it explains how children's difficult early experiences can affect their learning; the importance of play to being able to learn; how to understand what the child is experiencing and why, and how carers and parents can help. In the second half of the book, an adopter who has been affected by this issue explores what it is like to live with affected children, and what did and did not work for them. 
This book is part of CoramBAAF's Parenting Matters series which explores many of the health conditions commonly diagnosed in looked after children.
Who is this book for?
A useful book for adopters, those thinking about adopting, foster carers, social work practitioners and all those involved in the care of looked after children. The combination of expert information and case study experience will help readers gain knowledge and understanding and make informed decisions.
What you will find in this book
The first half of the book examines the often complex underlying reasons for learning difficulties in fostered and adopted children, and how these may be connected to earlier trauma and disruptive relationships. It also considers how best to diagnose, manage and treat this issue. In the second half, a personal narrative from an adopter explores how their children have been affected, and the ways in which they have sought to manage and/or solve their children's difficulties.
About the authors
Anne Hurley is a Consultant Child and Adolescent Psychotherapist at the Tavistock and Portman NHS Foundation Trust, where she leads the portfolio of psychoanalytic clinical and forensic training programmes. She previously worked in a specialist therapeutic service for fostered and adopted children in Enfield. She is a former social worker.
Kathleen Grace worked as a teacher for many years before choosing to become a single adopter. Brothers Shane and Ricky were placed together with her over 10 years ago. They were both already in primary school and displaying signs of having difficulty learning.