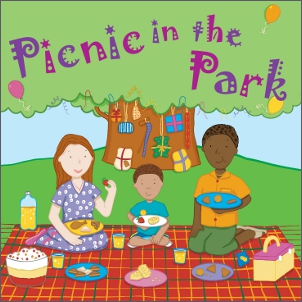 Picnic in the park
£9.95
It's a bright sunny day and there is a buzz of excitement at Number 10, Park View. It's Jason's birthday, and he is five years old. Jason is going to have a birthday picnic in the park and has invited lots of people…and they've all brought presents!
This charming picture book, designed for use with young children, introduces children to a range of different family structures, including two- and one-parent families, adoptive and foster families, gay and lesbian families, and step-families. It also shows a diverse range of adults and children.
Who is this book for?
Young children aged three and above. It can be used in a general way to teach children about different families, and also with those who are to be adopted or placed in foster care.
What you will find in this book
The simple story and clear pictures provide a gentle introduction to showing children that families come in all shapes and sizes.
Authors
Joe Griffiths and Tony Pilgrim are adoptive parents.
Illustrator
Lucy Pearce is a Brighton-based illustrator.
Reviews
Bought this book to explain to our daughter about different families and her pending adoption! Perfect book for her situation!
Andrea Payne, five stars, Amazon.co.uk
Fabulous book. A great gift for any child, particularly for families who are a bit different.
Spellingbooks, five stars, Amazon.co.uk
It is a very good book including many races, sexual orientation, single parents and genders in the book. Ideal for all children to have an understanding of different family units as well as adoption. There should be more books like this reflecting different types of children.
Rachel Athisayam, five stars, Amazon.co.uk