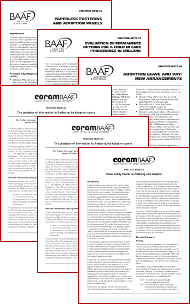 Practice Note 74. Supporting Special Guardians to make Family Arrangements in the Event of a Health Emergency or Accident: Information for social workers
This Practice Note is not yet published. If you would like to be notified as soon as it is available please email pubs.sales@corambaaf.org.uk and include Practice Note 74 in the subject line. 
This Practice Note looks at the importance of social workers discussing with special guardians possible family arrangements for a special guardian child, were the special guardian to become unable to look after them due to health difficulties.
Available free as a PDF version for all CoramBAAF members. Click here to find out more about becoming a member.
Sorry, but this product is currently out of stock.