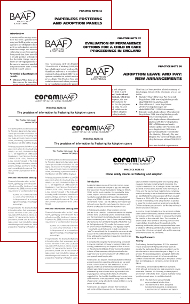 Practice Note 75. Financial Support for Special Guardians (England)
This Practice Note is not yet published. If you would like to be notified as soon as it is available please email pubs.sales@corambaaf.org.uk and include Practice Note 75 in the subject line.
This Practice Note highlights the key legislation that guides policy and practice in making support payments to special guardians. It also explores the associated case law and also explores the associate case law and Ombudsman findings.
Available free as a PDF version for all CoramBAAF members. Click here to find out more about becoming a member.
Sorry, but this product is currently out of stock.