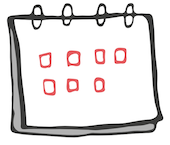 Culturally Competent Social Worker
THEME
This open course will explore how families' culture, faith and understanding of harm impacts on their parenting capacity and consider how this should inform assessments, child protection plans and strategies. The workshop will include how the personal values of practitioners could impact on professional judgements and decision-making.
TIME
Registration 9.45am*
Start   10.00am*
Close    4.00pm*
NB  *Times subject to change
FEES
Full or associate CoramBAAF member £105.00 + £21.00 VAT - Total £126.00
Individual CoramBAAF member £85.00 + £17.00 VAT - Total £102.00
Non-member £130.00 + £26.00 VAT - Total £156.00
Adopters/Fosters carers £85.00 + £17.00 VAT - Total £102.00
Student discount for all fees 20%
CONTACT
Telephone 020 7520 7520 / 23
Email events@corambaaf.org.uk
MEMBERSHIP DISCOUNT FOR OPEN COURSES
Log into your account before checkout to receive your membership discount. Don't have a login? Your organisation may already be in membership, if so set up your account quickly and easily here. Not a member of CoramBAAF? Read about the benefits of CoramBAAF membership for individuals and organisations.
Need help logging in? If you're having trouble logging in, please see this page for help.