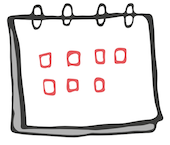 Effective supervision and reflective practice for Supervising Social Workers
THEME
This course explores how good quality, challenging supervision can contribute to a high quality of care provided by foster and kinship carers and to establishing and maintaining effective working relationships. We will explore the at times conflicting role of the supervising social worker, who needs to balance providing support with the need to at times have difficult conversations too.
Further areas explored include foster care reviews and managing allegations. This training will combine theory, practical exercises and opportunities to reflect, to meet the learning needs of both social workers new to the role and those who are more experienced.
LEARNING OUTCOMES
Understand and apply the regulatory context and purpose of foster carer supervision.
Explore 'Professional Curiosity' when supervising carers: moving away from concept of carers self-reporting to evidence based practice and recording
Consider the interface of the role with safeguarding duties and outcomes for children in care
Increase confidence in balancing the conflicting roles of supervising social workers
Consider connections between effectiveness of the supervision and factors such as placement stability and the quality of the foster care experience, for both children and the carers
Increase confidence in manage allegations and standards of care and capability issues
WHO SHOULD ATTEND?
This course is aimed at supervising social workers and social work managers in fostering and kinship care services. 
On open courses we can accommodate a maximum of four delegates from one organisation only. For a larger group booking, please see the information on commissioned training.
For social workers, reflection on this session may contribute to your continuing professional development (CPD).
PRESENTER
Joan Hunt, Associate Trainer, CoramBAAF.
Joan has provided Training and consultancy for a range of Independent Agencies and Local Authorities and within this capacity facilitated training on a number of Child Care/ Fostering /Adoption focused subjects to Professionals, family members, Foster Carers and adoptive parents. These have covered a diverse range of subjects; Separation and Loss, Attachments, Secure Base; Therapeutic Re-parenting, Behaviour Management, Life Story,  Managing  food issues, Assessing Sibling Groups, Parenting Teens, Parenting Siblings, Direct Work with Children, Panel Training, Cultural Diversity, Internet Safety , Supervising Social Workers, Fostering Reviews, Disruption Training, Child Development, Caring for Children who have been Sexually Abused, Supporting children in Education, and Parent and Child Arrangements. Joan also undertaken consultancy work including Chairing Disruptions, Life Story Literature Review, and Parent 2 Parent Peer mentoring. 
TIME
Registration 9.45 am
Start 10.00 am*
Close 4.00 pm*
*Times subject to change
FEES
Full or associate CoramBAAF member - £115.00 + £23.00 VAT = £138
Individual CoramBAAF member - £95.00 + £19.00 VAT = £114.00
Non-member - £140.00 + £28.00 VAT = £168.00
*Adopters/Fosters carers - £95.00 + £19.00 VAT = £114.00
*Please contact our events team via email to secure your place. 
CONTACT
Telephone 020 7520 2043
Email events@corambaaf.org.uk
MEMBERSHIP DISCOUNT FOR OPEN COURSES
Log into your account before checkout to receive your membership discount. Don't have a login? Your organisation may already be in membership, if so set up your account quickly and easily here. Not a member of CoramBAAF? Read about the benefits of CoramBAAF membership for individuals and organisations.
Need help logging in? If you're having trouble logging in, please see this page for help.