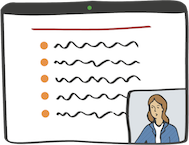 Learning from Research Webinar: Securing Safety
THEME
Securing Safety is a research project that explored the rate, cost and experience of the relocation of adolescents exposed to or at risk of extra familial harm. In this webinar you will learn about this important research and its implications for local practice and policy from Dr Lauren Wroe, Assistant Professor (Research) at Durham University.
PRESENTER
Dr Lauren Wroe, joined the Department of Sociology at Durham in 2021, having previously worked at the Safer Young Lives Research Centre at the University of Bedfordshire. She is a Social Work England registered social worker and a co-founder and trustee at the charity Social Workers Without Borders where she writes and oversees independent social work reports to support immigration applications.
Her recent publications have explored the holistic safety implications of 'out of area' placements of adolescents exposed to 'extra-familial' risks; the efficacy and ethics of multi-agency safeguarding responses to 'county lines' using a contextual and social harm lens; and the role of surveillance practices in innovations in children's social care in response to extra-familial harm and during the Covid-19 pandemic. 
At Durham University, Lauren is part of the Contextual Safeguarding research programme and Co-PI on two projects; one exploring the applicability of contextual safeguarding in international settings characterised by structural inequalities, and the second 'Watching Over Working With' is a scoping study into the conditions that support relationships or trust, or surveillance, in children's social care innovation in response to extra-familial harm. She is also a researcher on a project 'Beyond Referrals 3' exploring the levers and barriers for addressing extra-familial harm in voluntary and community sector youth settings, and the editor of the Contextual Safeguarding Network blog.
WHO SHOULD ATTEND?
The session is aimed at social workers, managers, panel members, other professionals and foster and kinship carers, special guardians and adopters. 
For social workers, reflection on this session may contribute to your continuing professional development (CPD).
Members can view all past Learning from Research webinars here
FEES
Members: FREE
Non-members: £20+VAT
Places on this event are limited, so early booking is recommended.
CONTACT
Telephone 020 7520 7520
Email conferences@corambaaf.org.uk