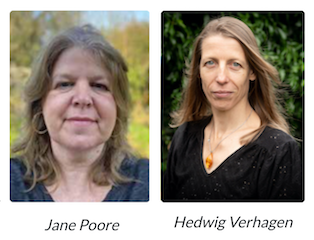 Date: 21 February 2022
When assessing someone's 'suitability' to care for a child, professionals must gather evidence about the applicants' understanding of the needs and circumstances of children, their perception of the parenting role, and their ability and willingness to parent a child according to their individual needs. Experience of adverse circumstances such as childhood trauma, mental health difficulties or a long-term physical health condition can increase an applicant's ability to empathise with a child who has experienced adverse situations themselves. Unfortunately, they sometimes themselves experience discrimination from assessing agencies and professionals.
Naturally, the child's needs are paramount when assessing prospective parents and carers, however social work values such as anti-discriminative and anti-oppressive practice are particularly important when working with prospective adopters, foster carers or kinships who may experience stigma and discrimination themselves.
On 24 March, CoramBAAF will be hosting a 'Learning from Research' webinar on the fascinating research by Dr Tam Cane on recognising resilience factors among people living with HIV who are seeking to adopt. This research sadly illustrates the stigma and discrimination people living with HIV might experience when applying to adopt a child.
Stigma and discrimination may be attached to many health conditions and life experiences, which makes this research significant for all professionals working in the family placement sector. Dr Cane shows that factors which could be perceived as challenges to an adoptive parent, foster carer or kinship carer's suitability to care for a child, may in fact be strengths. Dr Cane's research found that people living with HIV experienced a sense of vulnerability during their assessments as prospective adopters and felt the impact of stigma and discrimination at multiple points during the adoption approval process.
She sets out a framework for recognising resilience factors, applicable to applicants with a wide variety of seemingly adverse experiences or conditions. These factors include a capacity for reflective functioning, the ability to discuss the impacts of traumatic life events and an ability to build an effective support network. For example, applicants who have accessed grief counselling associated with infertility treatment may be more open to accessing adoption, fostering or kinship care support services when necessary, as they have already acquired the skills needed to ask for and engage with support.
Support services will equally need to be based on sensitive, relationship based and non-confrontational communication to avoid stigmatising and discriminating parents and carers who may live with the impact of long-term conditions or past experiences. Dr Cane's research will be helpful to all professionals in the family placement sector and learn about open and sensitive practice with everyone who puts themselves forward to adopt, foster or provide kinship care.
Hetty Verhagen, Training and Consultancy Manager & Jane Poore, Adoption Consultant