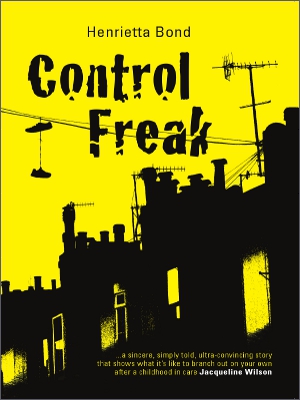 Control freak
£8.95
How do you hold it together when you're leaving care, falling in love and your little brother's gone missing?
Seventeen-year-old Holly Richards is tough, practical, determined, and has her whole future carefully mapped out. So for her, leaving foster care to move into her own flat should be no problem.
But Holly hasn't bargained for the problems that an out-of-control brother, a too-good-to-be-true boyfriend and a lovestruck best friend can create. As her perfectly laid plans go pear-shaped, does she have the nerve to stay in control?
The first in a trilogy, this realistic and engrossing novel for young people is ideal reading for all those over the age of 13, with a care background or not.
Who is this book for?
This novel for young people is intended for those over the age of 13.
What you will find in this book
'Jane and Martin have fostered me since I was 12 when social services decided that my brother and me were never going back to our own home. Because they knew then that Mum was never going to make a proper recovery. And living here is the nearest thing to a family life I'm ever going to get. But that doesn't mean I want to stay in this house forever.
Because when I have my own home it's going to be perfect. Maybe not too big or posh or anything very special to look at from the outside, but it will be my place and everything will be just as I want it.'
Author
Henrietta Bond is a freelance journalist and media consultant specialising in children and family issues. She has worked with CoramBAAF, Barnardo's, Fostering Network, The Who Cares? Trust, A National Voice and many other children and young people's organisations, and local authorities, as well as writing for several national newspapers.
Reviews
As a youth worker who has worked with care experienced children and young people, and with a mum who worked in Care Homes, the characters in this book felt really authentic. It's a believable story written from the point of view of a teenager who thinks she's totally in control and super capable, but ends up making some decisions which may not be the best, but certainly feel real. A recommended read – I passed my copy on straight away and have recommended it to a number of colleagues.
Cromwhitt, Amazon.co.uk
Totally worth reading, gripping right from the beginning! I loved the twists and turns in the plot and would happily read a sequel. Great for teenagers of all ages and I would thoroughly recommend to anyone who likes reading!
Amazon.co.uk