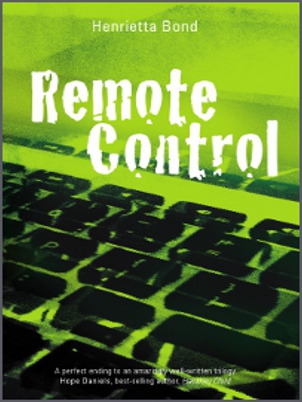 Remote control
£8.95
This is the third book in the Control freak trilogy of young adult novels about Holly Richards, a young care leaver.
Who really has their finger on the button in care leaver, Holly Richards's life? It's Christmas, and Holly just wants to chill with boyfriend Sean, but when he's whisked away by his demanding mother, Holly's past seems to be coming back to haunt her.
Just when she's trying to cope with her own mother's death wish and disappearance of her birth father, Holly finds herself sidetracked by the reappearance of the boy who nearly killed her brother…
So how will Holly keep her own life on track when she's left holding her foster sister's baby, her younger brother Ryan seems determined to harm himself and her care leaver flatmate, Keesh, is cracking up with fears about the future?
Can Holly break old patterns and learn to let other people take control of their own lives, so she can get on with her own?
This finale to the Control freak series, aimed at those over the age of 13, is fast-paced, entertaining and moving.
Who is this book for?
This novel for young people is intended for those over the age of 13.
Author
Henrietta Bond is a freelance journalist and media consultant specialising in children and family issues. She has worked with CoramBAAF, Barnardo's, Fostering Network, The Who Cares? Trust, A National Voice and many other children and young people's organisations, and local authorities, as well as writing for several national newspapers.
Reviews
It's a cracking good read and certainly earns its place in the "You are not alone" hall of fame for fiction. Written as a diary, its intimate tone captures a young woman's voice and also paints a comforting, idealised portrait of foster parents.
Youth in Mind website
The overlap of issues that come at the reader give us a real sense of what a young woman who has moved on from care might face. But this wasn't just about care, it was about people. I felt like I really got to know the characters in the book this time round…A heartily recommended read.
Harvey Gallagher, five stars, Amazon.co.uk