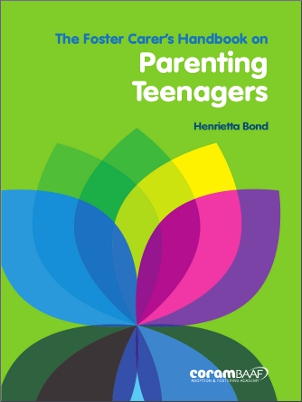 The foster carer's handbook on parenting teenagers
£12.95
Being a teenager can be difficult, frustrating, exhilarating and challenging – both for the young person and for their parents or carers! But young people who are fostered can come with extra challenges. Once young people who have experienced abuse, neglect, loss and separation reach the adolescent years, the usual teenage problems may be magnified as the young person's changing brain reawakens trauma from their past. At the same time, they can be exposed to impulsivity and powerfully confusing feelings.
How can teenagers in foster care best be supported to deal with the challenges that life has thrown at them? How can their foster carers help them to find effective ways to manage their behaviour, engage with their peers, make the most out of education, and find their way towards a fulfilling adult life? This handbook aims to support foster carers as they identify the unique needs of the young person in their care. 
Caring for teenagers is often not an easy task, but the outcomes can be hugely rewarding when carers see young people making changes to their behaviour, achieving little – or even big – things that matter to them, and starting to live fulfilling lives. Helping a teenager to negotiate this complex time is an incredibly rewarding thing to do. 
Who is this book for?
This is a must-read for any foster carer who is, or who is likely to start, parenting teenagers.
What you will find in this book
This guide includes easy-to-understand information, advice and ideas on: 
•    The development of the teenage brain
•    Identity, belonging and contact
•    Keeping young people safe
•    Promoting health and well-being
•    Mental health issues
•    Managing behaviour
•    Supporting young people's education
•    Preparation for leaving care
•    Support for foster carers
The author
Henrietta Bond is a writer, coach and communications consultant who has worked in the fields of adoption, fostering and leaving care for nearly 30 years. She has written a number of guides and her trilogy of novels for teenagers, the Control Freak series came out of her close work with children and young people.