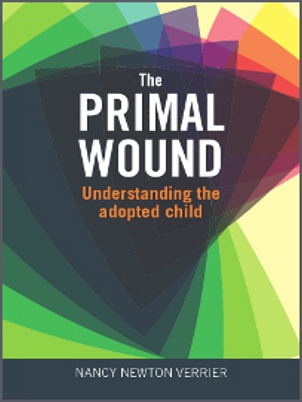 The primal wound
£14.95
In this book Nancy Newton Verrier, a psychotherapist and adoptive mother, elaborates on what she calls "the primal wound" – the wound that results when a child is separated from his or her mother – and the trauma that it causes. She examines the life-long consequences this can have for adopted people, as they are growing up and into adulthood, underpinning this with information about pre- and perinatal psychology, attachment, bonding, and the effects of loss.
Since its original publication in 1993, The primal wound has revolutionised how we think about adoption. Over the years, thousands have read this classic and found in it profound insights and revelations on what being adopted means to adopted people.
Who is this book for?
The primal wound has become a classic in adoption literature and is considered the adoptees' "bible". It offers adopted people validation for their feelings, explanations for their behaviour, and a context in which to situate and make sense of their experiences.
The book is a must for anyone struggling with unexplained feelings and insecurities caused by adoption, and has been described as "life changing", "a light bulb experience", "a revelation" and "a journey of discovery".
The insights that it brings to the experiences of abandonment and loss will contribute not only to the healing of adoptees, adoptive families and birth parents, but will bring understanding and encouragement to anyone who has ever felt abandoned. This is essential reading for anyone involved in adoption – adopted people, adoptive families, birth parents and adoption professionals.
What you will find in this book
The primal wound is a demanding book. It can be a difficult and painful read because of the emotions it evokes in all members of the adoption triad. But it can also bring relief as it can be a great help in acknowledging, understanding, and validating the wounds created by the trauma of separation between mother and child.
This understanding can help adopted people, adoptive parents and birth parents. It can provide validation for the experiences and feelings of adoptees, who have often felt misunderstood; it can bring solace to birth mothers, who have long been denied the truth of their loss; and it can be a source of information for adoptive parents, so that they can better understand and respond to their children.
'The issues of trust and intimacy are closely related to those of abandonment and rejection. There is such a fluid movement among these issues that it is difficult to separate them. The adoptees' lack of trust in the permanency of relationships brings about a distrust of closeness or intimacy and a need for distancing. At the same time there is a yearning for the very thing which is feared.'
'Many adoptees find it difficult to attach or allow closeness in relationships because of the fear that each new relationship, like the very first relationship, will not last. Bill describes it as 'being very cautious before allowing closeness', so that he won't have to face an abandonment. He doesn't attach very readily, but once attached he has a difficult time separating.'
'…it has been my observation that some adoptees (and this largely depend upon their age) don't want to readily admit that their adoptive parents may willingly help them search. There is a part of them which feels threatened by the idea. 'If my adoptive parents are so willing to help, do they really care about me? Are they trying to get rid of me?' The fear of rejection is a ubiquitous element of the adoptive relationship.'
Author
Nancy Newton Verrier, M.A., the mother of two daughters – one who is adopted and one who is not – is an advocate for children. She holds a master's degree in clinical psychology and is in private practice in Lafayette, California. In addition to her clinical and adoption work, Ms. Verrier writes and lectures about the effects of early childhood trauma and deprivation caused by premature separation from the mother under various circumstances.
Reviews
This is one of the most important books ever written about adoption. As an adult adoptee, I have to admit that it was painful to read but it was painful because what is written is so true. I highly recommend that both adoptees and adoptive parents, or prospective adoptive parents read this book. How helpful this would have been to my own adoptive parents. This is a must read. It will truly help you find the truth of what a child endures when they are taken away from their mother. I have great respect for Nancy Verrier for having the courage to write this book.
Five stars, Amazon.co.uk
This book is a great read for anyone who has adopted or is thinking about adopting a child. The book is well written and gives wonderful insight into the mind of the adopted child. I would recommend this book to everyone.
Five stars, Amazon.co.uk
I bought this book to really try to understand the feelings and emotions caused by separation of the child from its birth mother and I learned so much more. An informative but also a sensitive and emotional portrayal of the facts. I finished the book feeling enlightened and with an enhanced understanding of the subject…This book is everything a great book should be. Fully informative and highly readable.
H. A. Coneys, five stars, Amazon.co.uk