CoramBAAF is governed by an independent Board of Directors. It is a medium-sized organisation, divided into three teams:
Ellen Broomé, Managing Director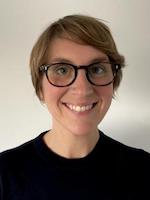 Ellen was appointed Managing Director in February 2021. She previously held the role of Director of Children and Families at NatCen, the UK's leading social research organisation, and was previously Chief Executive at Coram Family and Childcare, where she worked for five years, and led the merger of into Coram in 2018. She brings over 15 years of experience of strategic leadership, research, policy, advocacy and communications from previous roles including at the Children's Society, the National Autistic Society and Parliament. 
Policy, Research and Development
Dr John Simmonds OBE, Director of Policy, Research and Development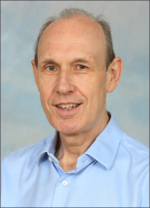 John is a qualified social worker and has substantial experience in child protection, family placement and residential care settings. He is currently responsible for CoramBAAF's contribution to the development of policy and practice in social work, health, the law and research. John's recent research has focused on unaccompanied asylum seeking children in foster care with the Universities of York and Bedfordshire, a study of 100 women adopted from Hong Kong into the U.K. in the 1960s with the Institute of Psychiatry and a DfE funded study on Special Guardianship with York University. John sits on the Adoption Leadership Board and the DfE's Advisory Group on Adoption Support. He was awarded an OBE in the New Year's Honours list 2015.
Jane Poore, Adoption Development Consultant
Jane joined CoramBAAF in 2021 as a qualified Social Worker with over 15 years experience in fostering and adoption, assessing, matching and supporting adopters, alongside training prospective adopters. Jane has experience in working for both LA's and VAA and was involved in the development of the Regional Adoption Agencies in the South West. Prior to joining CoramBAAF she was Agency Advisor in Somerset, for both Fostering and Adoption Panels as well as coordinating Agency Decisions for Children, amongst other pieces of work such as researching Long Term Placement endings.
Dr Louise Sims, Kinship Care and Fostering Consultant 
Louise joined CoramBAAF in 2020 in a new role, specialising in Kinship Care and Fostering. With more children than ever before being placed with family and friends' carers, Louise will offer further support to the work of CoramBAAF members in developing best practice and influencing policy.
Louise qualified as a social worker in 2003 and worked as a practitioner specialising in fostering and adoption for 10 years before undertaking her doctorate exploring matching practices. She has taught on a range of social work graduate, postgraduate and CPD courses at the University of Sussex. Her research includes DfE evaluations of innovation projects and co-produced evaluations of practice initiatives through the South East Teaching Partnership. Louise has recently worked with colleagues at West Sussex County Council developing policy systems and as a facilitator for the Practice Supervisor Development Program.
Ellie Johnson, Health Consultant
Ellie graduated from Manchester University with a nursing degree and worked as a nurse, midwife, health visitor and specialist public health practitioner in the NHS for 25 years. She was a designated nurse for looked after children for 14 years and chaired a regional LAC nursing network. During this time she was also involved in a joint project with the National Children's Bureau focusing on inequalities in health experienced by looked after children. Ellie joined CoramBAAF in 2017.
Publications & Membership
Michelle Bell, Head of Membership Services
Richard Noble, Membership and Database Manager
Jo Francis, Publishing Manager
Charlie Hore, Publications sales & Electronic forms licensing Manager
Miranda Davies, Adoption & Fostering Journal Managing Editor
Training, Consultancy and Professional Development
Hedwig Verhagen, Training and Consultancy Manager