CoramBAAF is governed by an independent Board of Directors. It is a medium-sized organisation, divided into three teams:
Ellen Broomé, Managing Director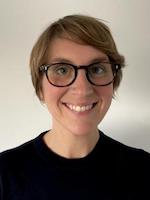 Ellen was appointed Managing Director in February 2021. She previously held the role of Director of Children and Families at NatCen, the UK's leading social research organisation, and was previously Chief Executive at Coram Family and Childcare, where she worked for five years, and led the merger of into Coram in 2018. She brings over 15 years of experience of strategic leadership, research, policy, advocacy and communications from previous roles including at the Children's Society, the National Autistic Society and Parliament. 
Policy, Research and Development
Dr John Simmonds OBE, Director of Policy, Research and Development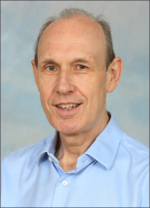 John is a qualified social worker and has substantial experience in child protection, family placement and residential care settings. He is currently responsible for CoramBAAF's contribution to the development of policy and practice in social work, health, the law and research. John's recent research has focused on unaccompanied asylum seeking children in foster care with the Universities of York and Bedfordshire, a study of 100 women adopted from Hong Kong into the U.K. in the 1960s with the Institute of Psychiatry and a DfE funded study on Special Guardianship with York University. John sits on the Adoption Leadership Board and the DfE's Advisory Group on Adoption Support. He was awarded an OBE in the New Year's Honours list 2015.
Jane Poore, Adoption Development Consultant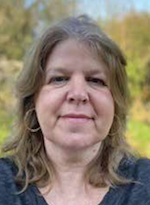 Jane joined CoramBAAF in 2021 as a qualified Social Worker with over 15 years' experience in fostering and adoption, assessing, matching and supporting adopters, alongside training prospective adopters.  Jane has experience in working for both LA's and VAA and was involved in the development of the Regional Adoption Agencies in the South West.  Prior to joining CoramBAAF she was Agency Advisor in Somerset, for both Fostering and Adoption Panels as well as coordinating Agency Decisions for Children, amongst other pieces of work such as researching Long Term Placement endings. 
Emma Fincham-Siley, Fostering Consultant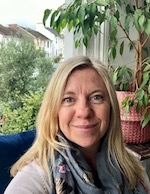 Emma started working at CoramBAAF in October 2021. She is a qualified social worker, with over 25 years of experience in children and young people's services. She most recently led a fostering team in Brighton and Hove City Council for five years. Emma led on step down placements, for children and young people moving from a residential setting back to living with a foster family. Emma has also worked in child protection, on establishing the young carers project in Tower Hamlets, co-ordinating the Summer University for young people in Brent, and on a service redesign for local authority and voluntary youth services in Brighton and Hove. 
Ellie Johnson, Health Consultant
Ellie graduated from Manchester University with a nursing degree and worked as a nurse, midwife, health visitor and specialist public health practitioner in the NHS for 25 years. She was a designated nurse for looked after children for 14 years and chaired a regional LAC nursing network. During this time she was also involved in a joint project with the National Children's Bureau focusing on inequalities in health experienced by looked after children. Ellie joined CoramBAAF in 2017.
Leonie Jordan, Associate Legal Consultant 
Leonie works with CoramBAAF on a sessional/part-time basis. She has worked in the public and private sector, where her primary focus was law relating to State intervention in the lives of children and their families. She has also worked in the voluntary sector where she has been involved in research and policy work. 
Danielle Sawyer, Personal Assistant to John Simmonds 
Danielle manages the business support function in the PRD Team alongside Daniel Murdoch. She previously worked at The Children's Society and brings over 20 years' experience in the field of business support for the voluntary and charitable sector. 
Pippa Bow, Advice and Information Team Manager 
Pippa joined CoramBAAF in 2017 as the dedicated adviser for the members' Advice Line and as a trainer-consultant. Prior to that she has over 30 years' experience in the voluntary sector, working with parents and carers in disability and health services and as an advice professional. Since 2006 she has worked for national services in fostering and adoption first with the Fostering Network, Fosterline and then as lead adviser with First4Adoption. She now manages CoramBAAF's advice and information team and takes the lead in responding to policy and practice related enquiries from members, coordinating responses from other CoramBAAF consultants when appropriate. 
Erica Bond, Business Support Advice and Information Service and Groups 
Erica joined BAAF/CoramBAAF in 1993 and has held a number of different roles. Erica provides support to the advice service and the wider team. She has her own caseload of enquiries to the advice line and helps ensure all enquiries are answered in a timely way. Erica administers a number of practice forums, working with CoramBAAF colleagues to set dates, manage attendance list and mailings and respond to enquiries and requests from new attendees.   
Katrina Wilson, Information and Knowledge Services Manager 
Katrina joined BAAF in 2002 after 15 years working in university and hospital libraries and now jobshares the role of Information and Knowledge Services Manager at CoramBAAF with Lisa Weintrobe. Katrina and Lisa work together to support the information needs of CoramBAAF members and staff by delivering the Digest current awareness service, providing briefings for practice forums, maintaining our library collection, and carrying out literature searches and providing statistics in response to enquiries. Katrina also works on the Adoption Search Reunion website and is joint Data Protection coordinator for CoramBAAF. 
Lisa Weintrobe, Information and Knowledge Services Manager 
Lisa jobshares the Information Services Manager role at CoramBAAF with Katrina Wilson. She has over 15 years' experience as a qualified information professional, having worked at membership organisation Which? and the Guardian before joining CoramBAAF in 2012. Lisa and Katrina work together to support the information needs of CoramBAAF members and staff by delivering the Digest current awareness service, providing briefings for practice forums, maintaining our library collection, and carrying out literature searches and providing statistics in response to enquiries. Lisa also consults on survey development and is joint Data Protection coordinator for CoramBAAF. 
Publications & Membership
Michelle Bell, Head of Membership Services
Michelle joined BAAF in 2005, initially providing marketing support to the publications team. In recent years she has overseen marketing activities, including the CoramBAAF website, across the organisation and in 2019 was appointed to the role of Head of Membership Services. She brings over 25 years of experience of marketing, communications, publications and strategic planning from previous roles including at the Design Council, WaterAid and City & Guilds.
Richard Noble, Membership & Database Manager
From an IT background and with over twenty years' experience in the membership sector, Richard joined CoramBAAF in 2019 after previous engagements with Electoral Reform Membership Services and the TUC affiliated trade union BECTU.
Rosie Hankin, Membership Officer
Rosie initially joined CoramBAAF in her role as Business Support within the CPD Team, helping to coordinate training events. Rosie has since become the Membership Officer and works with Michelle and Richard in the Membership Team.
Jo Francis, Publishing Manager
Jo commissions, edits and produces books and other resources, working closely with colleagues to ensure that these are accurate and meet members' needs. CoramBAAF's electronic licence scheme and Adoption & Fostering journal also come within her department. Jo has worked at BAAF/CoramBAAF since 2002, in various roles, and has family experience of adoption.
Suzanne Walker, Team administrator and PA to the Managing Director
Suzanne has worked for CoramBAAF since May 2019 and is responsible for all administrative and business aspects of the Publications team's work including sales, finance and marketing. She also works closely with Ellen Broomé, providing administrative support and diary management.
Miranda Davies, Journal Managing Editor
Miranda produces CoramBAAF's quarterly journal, Adoption & Fostering, working in collaboration with the Commissioning Editor, Roger Bullock, and Sage Publications. Her background is in publishing, global feminism and human rights and has authored/co-authored ten books including most recently an edited anthology on transnational surrogacy, human rights and the politics of reproduction.
Carrie McHale, Licencing Officer
Carrie joined as the Licencing Officer in February 2021 after previously working with Coram Beanstalk.
Training, Consultancy and Professional Development
Hedwig Verhagen, Training and Consultancy Manager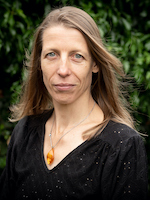 Hedwig is a therapeutic social worker who has worked in adoption and special guardianship support services in LA and VAA environments since qualifying as a social worker in 2010. She was part of the small team who set up a Centre of Excellence in Adoption Support partnership service in 2013, which later became the Centre for Adoption Support at Adoption Matters. Hedwig's therapeutic work is informed by Dyadic Developmental Psychotherapy (DDP), as well as body-based approaches. Her areas of special interest are Child to Parent Violence and Aggression and the experiences of adopted young people and adults. She is currently undertaking research into birth parents' experiences of trauma.
Jo Woolf, Training Development Worker 
Jo is Training Development Worker in the Training and consultancy team.  Her work mainly focuses on developing training materials but she also works as an Associate Trainer delivering training.