Board of Directors
CoramBAAF is governed by an independent Board of Directors. The board meets on a quarterly basis. Board members come from different disciplines and include representatives from our membership.
Paul Curran, Chair
Paul was Director of Children's Services in Islington until 2009, since then he has led the implementation of the national safeguarding peer review programme on behalf of the Children's Improvement Board and the LGA. He is the independent chair of Herefordshire Children's Improvement Board. Paul has had an extensive career in social work as practitioner and manager. He is Vice Chairman for Coram's Board of Trustees, as well as a member of the Children's Services Committee and of the Finance Committee.
John Jones, Treasurer
John is the Independent Pension Board Chair for Dyfed and Tower Hamlets council pension funds. He has worked as the Director of Finance for two London boroughs and is a former Director at the Mayor of London's office.
Maswood Ahmed
Maswood has over 25 years' experience working in children's social care, including many as a manager in local government. Between May 2008 and July 2015 he was a trustee of BAAF, where he was an active member of the Audit, Risk and Compliance Committee (ARCC). He has experience providing training and consultancy to charitable organisations and is the Chief Executive Officer at Inspireamillion.com.
Ziafat Ali
Ziafat is the Founder and Chief Executive of Olive Branch Fostering. As a former educationalist and accomplished executive director, he brings with him a wealth of knowledge and experience. Ziafat is experienced in leading children's services through strategic planning, partnership working and setting standards. His passion for helping vulnerable children in society drive his efforts to ensure the best possible outcomes are achieved for children and young people.
Jennifer Ginger
Jennifer has been a member of a fostering panel for an independent fostering agency and is a Parent Consultant with Adoption UK. She recently completed an MSc specialising in NGO Management and previously worked in management consultancy, which involved setting up her own business.
Dr Carol Homden CBE
Carol is a member of the National Adoption Recruitment Forum & Adoption Leadership Board. Carol started her career setting up print media enterprises in East Anglia before moving to London as a freelance arts journalist and editor. She then became Director of Marketing and Development at the University of Westminster, later moving to the British Museum in 1999 as its first Director of Marketing and Public Affairs. Her affinity for improving the lives of young people motivated her to accept the position of Commercial Director for the Prince's Trust in 2003, where she was responsible for all aspects of income generation. Carol became Chief Executive of Coram in April 2007. She is Chair of the National Autistic Society, and a member of the Department for Education's Children's Interagency Group (CIAG) and the Youth Justice Board for England and Wales. Carol was awarded a CBE in 2013 for her contribution to services for children and families. 
Professor Geraldine MacDonald
Geraldine is the Director of Information and Knowledge Management at the Commission for Social Care Inspection. She is the Visiting Professor of Social Work and Applied Social Studies at the School for Policy Studies at the University of Bristol, and previously served as the Archie Cochrane Research Fellow at Green Templeton College, University of Oxford. Geraldine has been Co-ordinating Editor of the Cochrane Developmental, Psychosocial and Learning Problems Review Group since its establishment in 1998.
Marcella McHugh
Service Manager of Adoption, Fostering and Placements, London Borough of Lambeth
Dr Carolyn Sampeys
Carolyn is a Designated Doctor for Safeguarding Children within Public Health Wales NHS Trust, and has led on service development relating to health provision for looked after children and adoption across Wales. She also acts as a Medical Adviser in Adoption to two local authorities in South Wales. She has served on the CoramBAAF Health Group for many years.
Velou Singara manages the Coram Group Finance and Resources. Velou is a graduate of Mechanical Engineering and completed his Master of Business administration in Finance and Information Systems. Velou has 20 years of Financial sector experience, working in managerial positions in different sectors including commerce, industry, education and the voluntary sector. Velou is Qualified by Experience and also a part qualified member of Association of Chartered Certified Accountants in UK. Velou has contributed to the development of financial regulations for charities under the Statement of Recommended Practices (SORP) to the charity commission and was a member of the HM Revenue & Customs consultation group on Vat reforms for charities.
Mel Stooks
Mel is a criminal defence solicitor who has specialised in representing young and vulnerable defendants.
Judith Trowell
Judith is a Child and Adolescent Psychiatrist formerly working  at the Tavistock Clinic. Judith is also a professor of child mental health in the West Midlands, based at Worcester University. In addition she is a psychotherapist and has undertaken clinical outcome studies to explore the better outcomes for abused girls and depressed young people amongst other studies. More recently, Judith has consulted to organisations for troubled and abused children and is conducting research on what helps to produce the best outcomes. Judith is a trustee and founder of Young Minds.
Staff
CoramBAAF is a medium-sized organisation, divided into three teams. These are the Policy, Research and Development Team, the Publications and Membership Team, and the Training, Consultancy and Professional Development Team.
Kevin Lowe, Managing Director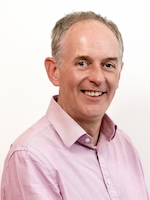 Kevin Lowe was appointed Managing Director in February 2020 after 2 ½ years managing CoramBAAF's (CB) policy, research and development team. He has 40 years' experience in work with and for children and young people. He began his career working in a children's home and then as a qualified (generic) social worker in London and subsequently had senior posts in three national charities. He has managed major research, practice development and training projects on a wide range to topics including foster carer training, young fathers, young people in custody and accident prevention for under-fives.
Most recently, he led CoramBAAF's work in the UK developing an international training programme for foster carers looking after unaccompanied migrant children as part of the six country EU funded project – Fostering Across Borders.
Policy, Research and Development
Dr John Simmonds OBE, Director of Policy, Research and Development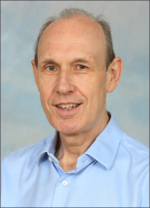 John is a qualified social worker and has substantial experience in child protection, family placement and residential care settings. He is currently responsible for CoramBAAF's contribution to the development of policy and practice in social work, health, the law and research. John's recent research has focused on unaccompanied asylum seeking children in foster care with the Universities of York and Bedfordshire, a study of 100 women adopted from Hong Kong into the U.K. in the 1960s with the Institute of Psychiatry and a DfE funded study on Special Guardianship with York University. John sits on the Adoption Leadership Board and the DfE's Advisory Group on Adoption Support. He was awarded an OBE in the New Year's Honours list 2015.
Paul Adams, Fostering Development Consultant
Paul joined BAAF as a Fostering Development Consultant in 2010, and since then has authored Good Practice Guides on parent and child fostering, contact in permanent placements, social work with Gypsy, Roma and Traveller children, dogs and pets in fostering and adoption, and undertaking checks and references in assessments.
Elaine Dibben, Adoption Development Consultant
Elaine has over 25 years' experience of working in adoption and fostering in local authority and voluntary adoption agency settings. She was part of the DfE Expert Working Party on adoption, set up in 2012 to inform adoption policy, and currently sits on the National Recruitment Forum, a sub-group of the Adoption Leadership Board. She has written several books published by BAAF/CoramBAAF - Devising a placement plan, Preparing to adopt, Undertaking an adoption assessment in England and Completing a child's permanence report. Elaine is also a Panel Chair for both adoption and fostering panels as well as performing her wider role at CoramBAAF as a trainer/consultant.
Ellie Johnson, Health Group Development Officer
Ellie graduated from Manchester University with a nursing degree and worked as a nurse, midwife, health visitor and specialist public health practitioner in the NHS for 25 years. She was a designated nurse for looked after children for 14 years and chaired a regional LAC nursing network. During this time she was also involved in a joint project with the National Children's Bureau focusing on inequalities in health experienced by looked after children. Ellie joined CoramBAAF in 2017.
Publications & Membership
Michelle Bell, Head of Membership Services
Richard Noble, Membership and Database Manager
Jo Francis, Publishing Manager
Charlie Hore, Publications sales & Electronic forms licensing Manager
Miranda Davies, Adoption & Fostering Journal Managing Editor
Training, Consultancy and Professional Development
Roana Roach, Training Manager
Kay Mirza, Conference Lead