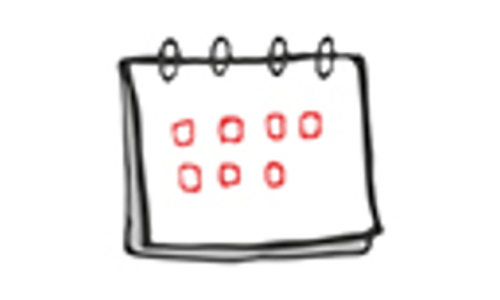 Panel advisors: Their role and responsibilities for fostering and permanency panels
THEME
Panel advisors have a complex role in managing the relationship between the agency and the panel, quality assuring and feeding back to all involved in panel work.
This workshop will enable panel advisors to examine this role in detail and build on effective practice as they carry out their role and responsibilities including: quality assurance; inducting new panel members; contributing to the appraisals of panel members; feeding back issues to the agency and working with the agency decision maker. Case scenarios, group work and practice application will provide opportunities for panel advisors to address shared dilemmas and good practice.
WHO SHOULD ATTEND?
Team managers, social workers, advanced practitioners, lead consultants who are professional advisors to fostering and permanency panels.
This workshop is aimed at those who have been newly or recently appointed to the role and those professional advisors who would like a refresher course and the opportunity to share practice ideas.
20 places available.
LEARNING OUTCOMES
By the end of the day participants will:
have considered their duties as panel advisors before, during and after panel meetings
have considered their role in relation to the children whose cases are being presented to the agency decision maker
have explored their role in relation to participation in reviews or appraisals of panel members
have considered opportunities for panel can exercise its quality assurance role
FACILITATOR
Chris Atkins* - CoramBAAF Trainer Consultant
Facilitator subject to change*
TIME
Registration 9.30am – 9.55am*
Start   10.00am*  
Close    4.00pm*  
Refreshments/lunch provided 
NB  *Times subject to change
FEES
Full or associate CoramBAAF member £105.00 + £21.00 VAT - Total £126.00
Individual CoramBAAF member £85.00 + £17.00 VAT - Total £102.00
Non-member £130.00 + £26.00 VAT - Total £156.00
Adopters/Fosters carers £85.00 + £17.00 VAT - Total £102.00
Student discount for all fees 20%
CONTACT
Telephone 020 7520 2041/43
Email workshops@corambaaf.org.uk
MEMBERSHIP DISCOUNT FOR WORKSHOPS
Don't forget to log into your account before checkout to receive your membership discount on workshop bookings. Not a member of CoramBAAF? Read about the benefits of CoramBAAF membership for individuals and organisations.
Need help logging in? If you're having trouble logging in, please see this page for help.
Sorry, but this is fully booked and tickets can no longer be purchased.