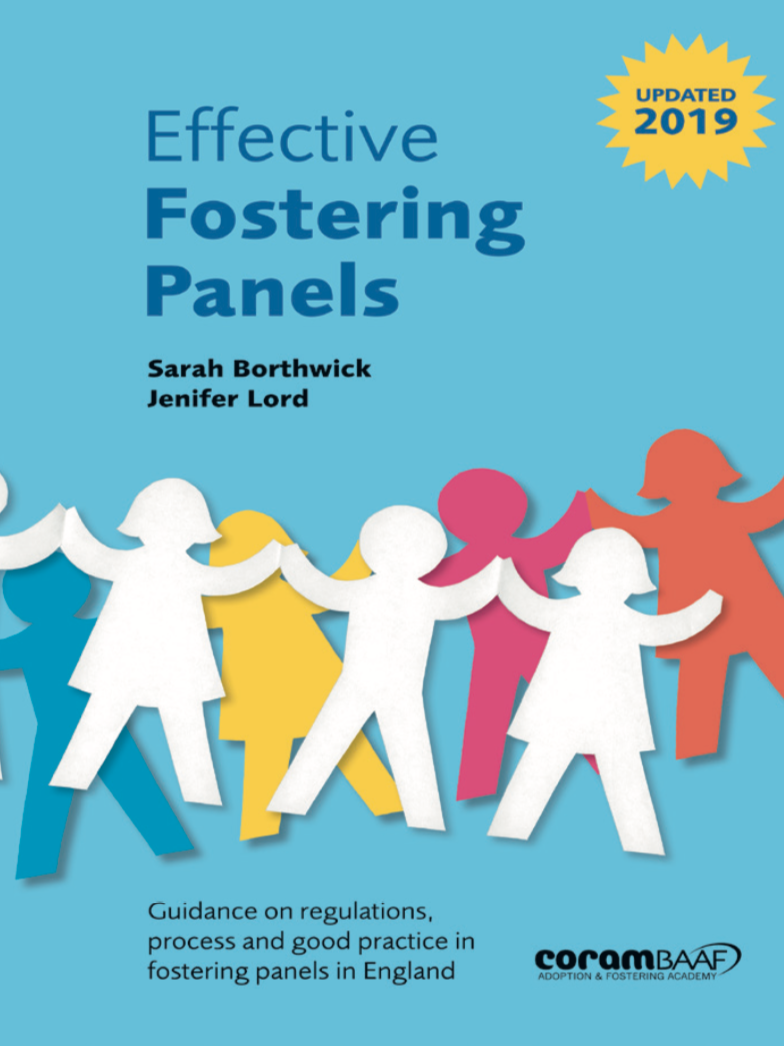 Effective fostering panels 2019 edition
£17.95
Members can get this title at the discounted price of £14.95. Details below.
What are the roles and responsibilities of fostering panel members? What regulations and standards determine the functioning of a fostering panel? How can panels implement best practice to improve their work and make better placements? Effective fostering panels answers these and many other questions.
Fostering panels have a crucial role to play in the provision and monitoring of foster care for looked after children and foster families. Members of fostering panels need up-to-date information and advice in order to carry out their duties effectively and responsibly. This guide brings together the key messages in regulations, standards and inspections about fostering panels.
It offers good practice points to agencies in the operation of effective panels and is relevant to all fostering service providers. Although the fostering regulations apply in England only, agencies in Wales, Scotland and Northern Ireland should find many of the practice points applicable.
Who is this book for?
Members of fostering panels, as well as foster carers, managers and workers in fostering agencies.
What you will find in this book
The guide explores:
How to establish a fostering panel
Agency policy and practice
The children requiring foster care
Considering the approval of foster carers
Family and friends as foster carers
Reviews, changes and terminations of approval
Monitoring and quality assurance.
Appendices, including a glossary of useful terms, sample job descriptions, person specifications and review forms for panel members and panel Chairs, are all provided at the end of the guide and can be purchased as electronic downloads.
Authors
Sarah Borthwick is an independent social work trainer and consultant. She provides training for foster carers, fostering social workers and panel members. She chairs two fostering panels, one for a local authority and one for an independent fostering agency. She also chairs adoption panels for two local authorities.
Jenifer Lord was a child placement consultant who worked for many years for the British Association for Adoption & Fostering. She is the author of Adopting a child and The adoption process in England and the co-author of Effective adoption panels.
Browse workshops and events related to this title
DISCOUNTS
Members can get this title at the discounted price of £14.95. Select 'Single copy (members)' from the drop down below to get your discount.
Bulk order discounts will be applied at the checkout for orders of 10 copies or more on this title for both members and non-members.