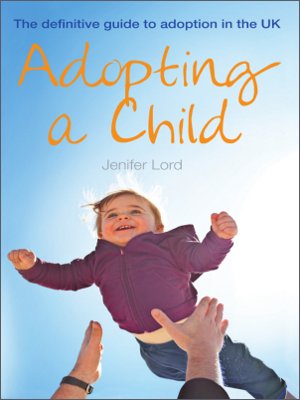 Adopting a child
£8.95
2021 EDITION
This book covers everything you need to know about adoption. It describes the processes involved in adopting a child, with a wealth of practical information. You can also read the stories of adopters from how it feels to go through the adoption process to what life as an adoptive family is really like.
The book provides answers to many of the questions you may be asking yourselves, such as:
•    Are there age limits to adopt?
•    Can I adopt a baby?
•    What about finances and housing?
•    What about adopting older children?
•    What will happen after I've contacted an adoption agency?
•    What about the birth family?
With over 60,000 copies already sold and now in its 11th edition, the guide reflects all current adoption legislation and guidance.
Who is this book for?
Anyone who is thinking about adopting a child in England, Wales or Northern Ireland.
To find out about adopting in Scotland, see Adopting a child in Scotland.
What you will find in this book
This book covers:
    The kinds of children who need new families
    The reasons why people adopt children
    What sort of people adoption agencies are looking for and why
    How to go about it – including the legal aspects and the costs of adopting both in the UK and overseas
    Intercountry adoption and adoption of stepchildren
    What happens after adoption
    How to find an agency to assess you
Author
Jenifer Lord was a child placement consultant who worked for many years for BAAF. She is the author of The adoption process in England.
Reviews
Very informative and useful for the journey of adoption. Uses comprehensible language.
Five stars, Amazon.co.uk