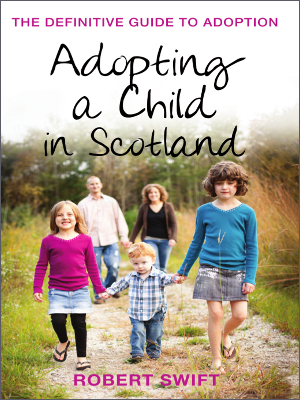 Adopting a child in Scotland
£10.95
This book covers everything you need to know about adoption in Scotland. It describes the processes involved in adopting a child, with a wealth of practical information. You can also read the stories of adopters from how it feels to go through the adoption process to what life as an adoptive family is really like, and the stories of adopted children and how they think and feel about adoption.
The book provides answers to many of the questions you may be asking yourselves, such as:
Are there age limits to adopt?
Can I adopt a baby?
What about finances and housing?
What about adopting older children?
What will happen after I've contacted an adoption agency?
What about the birth family?
The guide reflects all current adoption legislation and guidance.
Who is this book for?
Anyone who is thinking about adopting a child in Scotland.
To find out about adopting in England, Wales or Northern Ireland, see Adopting a child.
What you will find in this book
All children who are in need of adoption will have had a difficult start in life. Many will consequently need extra help from their adoptive parents in learning how to trust people and make positive relationships. An essential ingredient in the healthy development of children is that they experience sensitive care from those who look after them. This sensitive care helps children to develop positive attachments to their parents, and this is an important foundation for growing up into healthy, happy, well-adjusted adults, able to deal with the challenges of life and able to enjoy friendships and intimate relationships.
If you are thinking of adopting a child, it is important to understand how children learn to form positive attachments. You need to know what can happen if children have not received sensitive care, and you need to think about the challenges that might be involved in caring for such children.
This book covers:
The kinds of children who need new families
The reasons why people adopt children
What sort of people adoption agencies are looking for and why
How to go about it – including the legal aspects and the costs of adopting both in Scotland and overseas
Intercountry adoption and adoption of stepchildren
What happens after adoption
How to find an agency to assess you
'Adoption is the best thing ever, to me. It gives children a second chance. How it's happened to me, I feel like the luckiest boy alive. I am so happy someone picked me to be part of their family. On the day I was to meet my forever mum and dad I was very excited, but scared as well, because I didn't know if we would like one another. I hid behind my older brother. Now I have been with my forever mum and dad for five years. I still don't regret going to live with them. Today I never look back and my forever parents feel like my real parents, and I love them more than anything in the world.'
Sid, aged 11, adopted child, Adopting a child in Scotland
Author
Robert Swift is a senior manager of social worker services in a local authority and an agency decision maker. For some years he has chaired the Association of Directors of Social Work (ADSW) sub-group on fostering and adoption, and has contributed to various national policy reviews relating to this field. He is also an adoptive parent and birth parent.
Reviews
This publication is a great resource for families in Scotland considering adoption and also those who have adopted children …The book draws on the experiences of both adoptive parents and adoptees. It is great to have a mix of factual information and real-life experiences.
Barbara Godden, Adoption UK volunteer support coordinator, Scotland, Adoption Today