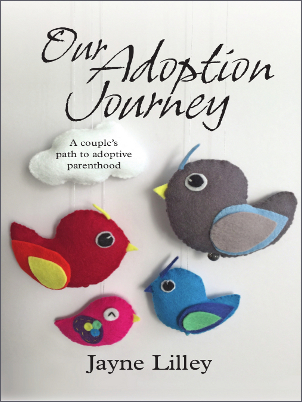 Our adoption journey
£9.95
This is the true story of Jayne, Dan, their son Charlie, and their adoption of Jessie, a baby girl. Told by Jayne, this moving memoir follows the joyful highs and heartbreaking lows of the journey that led them to their new adopted daughter.
Our adoption journey follows the family from their initial hopeful decision to adopt, to the eagerness and anxiety of preparation groups and meetings with social workers, to the breathtaking moment when they meet their daughter for the first time.
But not everything runs smoothly along the way – and even once Jessie joins their family, learning to love and trust each other is something that can't be rushed.
Published as part of the Our Story series, this is an enthralling, inspirational account of a family's emotional journey to meeting their new daughter, and growing together as a family. It honestly describes the family's difficulties and joys, and gives a fascinating insight into the adoption process today.
Who is this book for?
Anyone who is considering adopting or is in the process of becoming an adoptive parent.
What you will find in this book
'The call came a couple of weeks ago to arrange the first meeting of Stage Two, the home assessment. The social worker who will take us through this part is called Lorraine; we've spoken on the telephone and she's asked if she can meet first with just Dan and me…I'm quite nervous about today's meeting as Lorraine sounds authoritative, with a commanding voice on the telephone.
Lorraine arrives promptly and starts at once by booking in all of the next meetings and a panel date!...This is the sort of "no nonsense, let's get things done" approach that Dan and I appreciate and we warm to Lorraine immediately.'
'The Director of Children's Services and the Chair of the panel come to say hell and show us photos with information about panel members so that we know in advance who we will be meeting. We are handed a piece of paper containing five questions that the panel would like us to prepare answers to…
We wait for what seems forever until the panel Chair comes to collect us…At the end of question time, we are called back into the boardroom…and the Chair tells us that the panel recommends our approval! I actually start to cry, which is totally out of character for me, but it means so much to us both.'
Author
Jayne Lilley is married to Dan and is a mum to two children - one by birth and one through adoption. This is her first book.