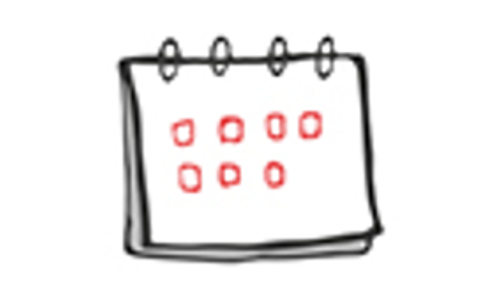 Panel administrators: Their role and responsibilities for fostering and permanency panels
THEME
The role of the panel administrator is a multidimensional one. Effective adoption and fostering panels are crucial to the delivery of a good adoption and fostering service, and the provision of services for looked after children. 
The efficient administration of panels, including the provision of clear and accurate minutes, is a skilled and complex task that is essential to the smooth and effective operation of panels.
This workshop will enable adoption and fostering panel administrators to examine related legislation and share best practice though group discussion and practice application.
WHO SHOULD ATTEND?
Administrators of adoption and fostering panels.
25 places available.    
LEARNING OUTCOMES
To consider the regulations and the national standards in relation to the work of adoption and fostering panels
 
To give administrators and minute takers a full understanding of the role of the panel and their part in it
 
To consider the work involved in the whole panel process including preparation and follow-up action
 
To appreciate the skills and knowledge needed in taking clear, accurate and helpful minutes
FACILITATOR
Roana Roach* - CoramBAAF Trainer Consultant
* Facilitator subject to change
TIME
Registration 9.30am – 9.55am*
Start  10.00am*
Close  4.15pm*
Refreshments/lunch provided 
FEES
Full or associate CoramBAAF member £105.00 + £21.00 VAT - Total £126.00
Individual CoramBAAF member £85.00 + £17.00 VAT - Total £102.00
Non-member £130.00 + £26.00 VAT - Total £156.00
Adopters/Fosters carers £85.00 + £17.00 VAT - Total £102.00
Student discount for all fees - 20%
CONTACT
Telephone 020 7520 2041/43
Email workshops@corambaaf.org.uk
MEMBERSHIP DISCOUNT FOR WORKSHOPS
Don't forget to log into your account before checkout to receive your membership discount on workshop bookings. Not a member of CoramBAAF? Read about the benefits of CoramBAAF membership for individuals and organisations.
Need help logging in? If you're having trouble logging in, please see this page for help.
Sorry, but this event has passed and tickets can no longer be purchased.