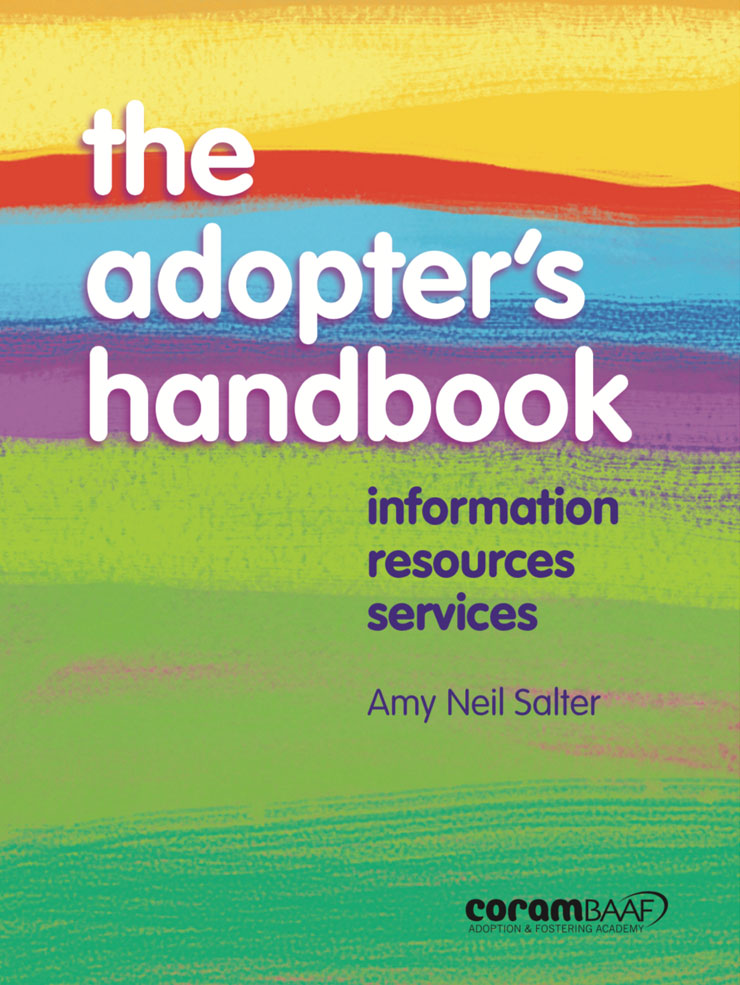 The adopter's handbook
£15.95
Are you thinking of adopting a child, in the process of adopting or have you already adopted? Then you must be asking yourselves a hundred questions such as:
What issues should I consider before deciding to adopt?
What are the financial implications to think about?
What can I go if I disagree with something during the adoption process?
How can I prepare for the day my child arrives in my home?
How can I help my child with school issues?
Where can I find help and support with his or her additional needs?
If so, you can use this practical handbook to find the resources that can help you to help yourself so you can feel more in control of the process. Easy-to-access information will help you handle the ups and downs of the adoption experience, and prepare you for what is likely to happen along the way.
The guide uses a quick reference format and contains a comprehensive listing of resources on health, education and other support services. It will help everyone involved in the adoption process to better help and support adopted children.
Who is this book for?
Anyone thinking about adopting, or in the process of adopting, or who has already adopted.
It is also a useful resource for those working with adopted children looking to better understand some of the issues faced by adopted children and how they can help support adoptive parents.
What you will find in this book
This new edition has been thoroughly revised and updated to take account of all recent legislative and practice changes. New information has also been included on the importance of the couple relationship in adoption and how to help manage this during the strains of the adoption process.
The handbook covers topics including:
Adoption: your questions answered – includes:

Is adoption right for you?
A detailed look at the process
Intercountry adoptions

Legal and financial matters – includes:

The role of the courts in the adoption process
Money matters

Schooling and education – includes:

What are "special educational needs"?
 Understanding your child's entitlement to special education provision

Your child: physical and emotional needs – includes:

Possible effects of abuse and/or neglect on children

For adoptive parents – includes:

Adoptive parents' needs are important too
The guide also contains a comprehensive list of useful publications and organisations.
Read the Contents and the Foreword by Dr Sue Armstrong Brown, Chief Executive of Adoption UK
Author
Amy Neil Salter is a freelance medical writer with a personal involvement with adoption.
Reviews
I wish that this book had been available a few years ago when we first started on the adoption route. I did so much research and read so many different guides and books and found the 'adoption process' very confusing. The Adopter's Handbook is a fantastic resource for prospective and 'actual' adopters. It is well structured, making it easy to find the piece of information or topic that you are looking for, well written in simple straightforward language and an exhaustive guide to numerous topics. The author is a freelance medical writer and adoptive mother, who is a practising psychotherapist, so she is more than qualified to research and write about adoption and this is clearly evident throughout the book. This is an excellent resource and one I shall be using for years to come.
Ellen, mum of two, adoption.net
This handbook is really useful as it covers lots of different types of information relevant to both the adoption application process and following adoption. It is well organised and simple to use.
Shenat, four stars, Amazon.co.uk