Primary tabs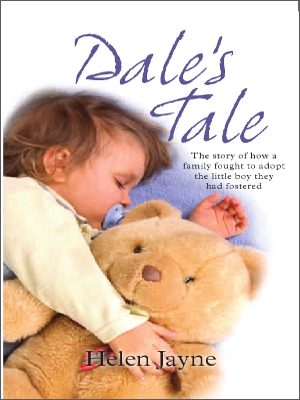 Dale's tale
£7.95
Published as part of the Our Story series, this is the story of Helen, a foster carer, and her family, and what happened when Dale joined their family as a foster child. But what was planned as a short-term foster placement soon became longer than expected, and inevitably the family grew attached to Dale, and he to them.
When Helen voiced her wish to adopt Dale, she was met with some opposition. As far as the local authority was concerned, there was an adoption plan in place for Dale, but not with Helen. But Helen was determined to persevere in what she believed was in Dale's best interests.
Who is this book for?
Anyone who is interested in the fostering and adoption experience and how this feels for the people involved.
What you will find in this book
'I was beginning to have terrible difficulty imaging the day when I would have to hand Dale over to new parents. A tiny little thought had begun to worm its way into my head and, however hard I tried to ignore it, it just would not go away. I began to wonder how my family would react if I suddenly announced that I would like us to adopt Dale. One of the senior social workers had suggested more than once that we put ourselves forward to adopt him…And now, three years down the line, there was Dale's future to decide.'
Author
Helen Jayne has fostered a range of children and young people for some years, and also has a birth child.
Reviews
Dale's Tale tells of the lengths one foster family had to go to adopt their son. It is written by Helen Jayne, the foster carer at the heart of the story. Helen has an easy writing style and takes the reader from the start of their fostering career right through to their current situation. I was amazed that throughout all of the legal struggles the family kept going. Not only that but Helen and her husband continued to offer stable fostering placements to older, and at times very troubled, children. This is a story of a family's courage and is a testament to the love they have for the little boy who became a big part of their family.
Fiona Strachan, Foster Families magazine