Primary tabs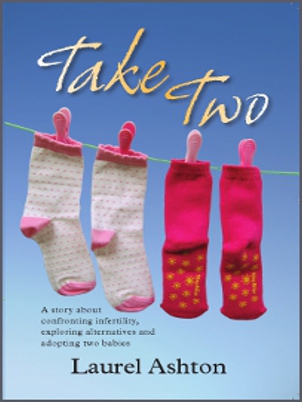 Take two
£7.95
When Laurel and David decide the time is right to expand their family, things don't go according to plan. Published as part of the Our Story series, this honest and heartfelt memoir narrates their struggle to become parents – coping with the discovery of their infertility, the emotional and physical demands of IVF, their experiments with alternative therapies, and their decision to adopt.
Will they make it through the adoption process? Will parenthood fulfil all their dreams? And when they become adopters for one baby girl, what happens when they discover a sister is on the way?
Who is this book for?
Anyone who is interested in the adoption experience and how this feels for the people involved.
What you will find in this book
'My thirty-fifth birthday was drawing near and my consciousness of not being a mother was heightened to the point of agony. This is definitely not how I thought it would be. David's thirty-fifth birthday would come only two weeks after mine. Our joint treat was booking an appointment to see the IVF consultant privately. Not quite the present either of us had really wanted. By this time, our life no longer ran in calendar months but in cycles.'
'We took Amber to the swings. She giggled and shouted 'More' every time we pushed her harder. The strongest emotions I felt during all the introductions came at that precise moment. We were doing something very simple, just like the families around us. And they didn't know our secret, because we seemed just like a perfectly ordinary family. That ordinariness was the most precious gift I could ever have asked for.'
Author
Laurel is married to David and lives in the Midlands with their two children. She works in higher education.
Reviews
This book provides a very powerful account of the raw emotion and pain that comes from infertility and failed treatments, as experienced by the author Laurel. She writes really well and goes on to explain the frustrations of the adoption process but with the final happy outcomes that made it all worthwhile. As someone about to embark on the adoption process, I found this book both inspiring and reassuring. As Laurel says 'you don't need to give birth to be a mother' – what an amazing line for someone like me to hear. I would recommend this book for anyone in a similar situation.
Gem 2010, five stars, Amazon.co.uk