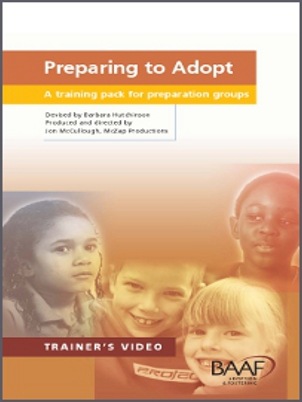 Preparing to adopt DVD
£40.00
Preparing to adopt fufils the urgent need, across the UK, to ensure that agencies offer relevant, high quality and comprehensive preparation for people who wish to adopt. This established and highly-respected training programme sets out a far-reaching and inclusive approach to preparing adopters. This edition of the programme meets the legislative requirements for both procedure and practice in Northern Ireland, Scotland and Wales and provides agencies with an agreed common curriculum for preparation courses in a format which will allow applicants and agency staff to make practical use of the learning to underpin the eventual assessment.
A competence-based approach is used and issues covered include:
the children that need permanence
how children learn to feel secure
overcoming the effects of neglect and abuse
keeping family links alive
building self-esteem and resilience in children
the matching process
Available in either VHS video and interactive DVD formats, this film contains interviews with adopters about preparation, introductions, placement and contact. It also has sections on attachment and adopting from overseas.
Additional information 
Running time: 35 minutes