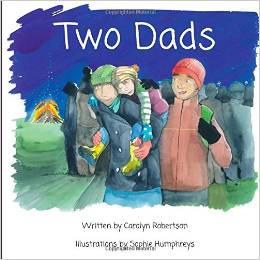 Two dads
Having two dads is double the fun! Many families are different, this family has two dads A beautifully illustrated, affirming story of life with two dads, written from the perspective of their adopted child.
Author
Carolyn began her writing career at teacher training college, writing for student publications and later educational magazines. She went on to teach in London for 20 years. Carolyn and her partner are adoptive mums to two boys. Carolyn is a keen advocate of the rights and needs of adopted children and children within LGBT families. Carolyn blogs (sparklypoo.wordpress.com) and regularly writes articles for associated adoption press and magazines. Links to more information can be found at www.sparklypoo.com
Sorry, but this product is currently out of stock.