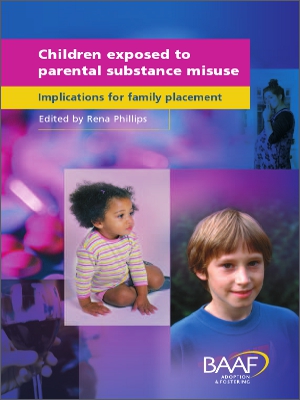 Children exposed to parental substance misuse
Many child protection cases today involve parental substance misuse. At a time of rising concern over its possible effects on children, this anthology is a timely contribution to our knowledge and understanding. Vividly illustrated with case examples and first-person accounts from those directly affected, medical experts provide much needed information on the effects on children of drugs, alcohol and tobacco, and practitioners address the challenges that social workers face, including assessing children and planning and supporting their placements.
This collection provides a solid foundation for child care social work today, providing practitioners with the knowledge they need to understand the effects of parental substance misuse on children and how this, in turn, should affect how they plan for, assess, place and support those children.
Who is this book for?
This guide is ideal for all those who work with or care for looked after and adopted children who may have been affected by parental substance misuse, including social workers and medical advisers.
What you will find in this book
This book includes information on:
Working with the medical adviser
The effects of psychoactive drugs
The effects of drug misuse in pregnancy
The effects of parental alcohol misuse
The effects of smoking tobacco
Placement of children born to women with blood-borne viruses
The needs of black and dual heritage children affected by parental substance misuse
Social work assessments with parents who misuse drugs or alcohol
Adoption with contact – the impact of drug use
Substance misuse and attachment disorganisation
Care planning for children looked after as a result of parental substance misuse
Therapeutic interventions
The vulnerable child in school
Editor
Rena Phillips is an independent practitioner and researcher. She has worked as an adoption and foster care specialist, as a teacher and researcher, and has published widely on adoption, disability and children with complex support needs.
Sorry, but this product is currently out of stock.